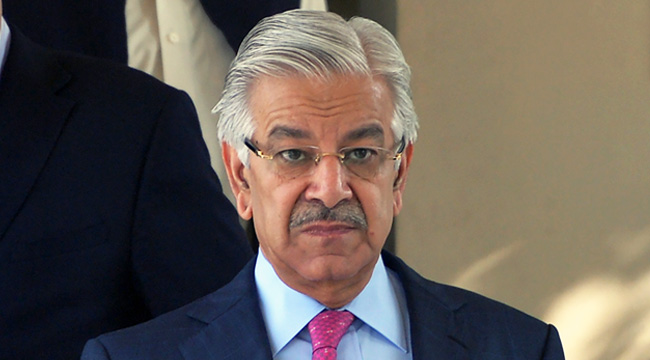 The effects of Pizzagate rage forward while an insane conspiracy theory (based on a fake story about a child sex ring) still prompts threats against the owner of a D.C. pizza joint. Meanwhile, fake news continues as not only massive headache for media outlets but a real danger. As a perfectly terrifying illustration of this problem, a fake news story prompted a nuclear threat on Christmas Eve.
The New York Times details how Pakistani Minister of Defense Khawaja Asif was duped by a fake story on AWDNews.com, which blared a false headline: "Israeli Defense Minister: If Pakistan send ground troops to Syria on any pretext, we will destroy this country with a nuclear attack."
This notoriously fake website has been called out by Snopes, which hopes to warn people away from falling for the site's stories, which include a fictional creation about Hillary Clinton arranging for a military coup against president-elect Donald Trump. Everyone has fallen for at least one fake news story this year, but Asif's error was based on a truly dangerous concoction. He tweeted, "Israeli def min threatens nuclear retaliation presuming pak role in Syria against Daesh.Israel forgets Pakistan is a Nuclear state too AH."

Since this is 2016, and politicians have to air everything on Twitter (the U.S. obviously acts as a leading example), this knee-jerk reaction didn't happen behind closed diplomatic doors. It occurred out in the open, which led Israel's Ministry of Defense to correct the false statement attributed to former Defense Minister Moshe Ya'alon, which was "never said" and "entirely false."
Asif hasn't posted a corrective tweet regarding the fake news story, but he did tweet at the NY Times to call Israel's nuclear program "only a deterrence to protect our freedom."
What a barely averted disaster.
(Via New York Times & CNN)