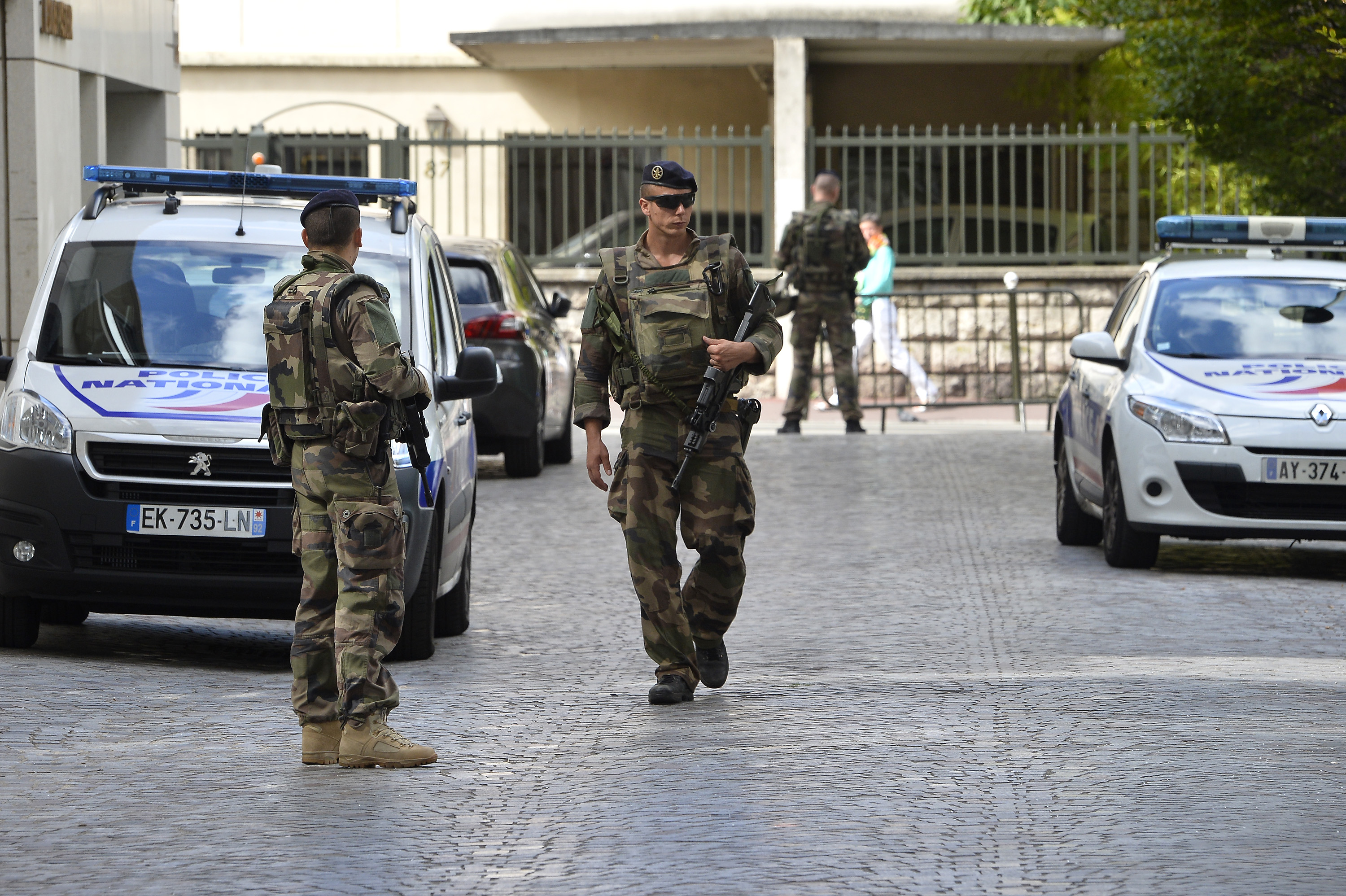 Several soldiers were injured in the Paris suburb of Levallois-Perret during a car attack that appeared to be carefully planned and timed. The suspect tried to escape from the scene after ramming into the group, but was soon apprehended by police, shot, and arrested. Another was arrested peacefully after police stopped several cars matching the description of the BMW used in the attack. The investigation is still ongoing, and French police haven't released all the details yet, including the names of the soldiers or the attackers motive.
A Levallois neighbor, Jean-Claude Veillant, said the attacker had to have known the times of day groups of soldiers would be out and vulnerable, because the attack was timed for when barricades are removed so military vehicles can go in and out. "They must've really planned this," he told reporters.
Ironically, the targeted soldiers are themselves part of a counter-terrorism task force called Operation Sentinelle, which works under the 35th infantry regiment. Operation Sentinelle guards major Parisian sites from terrorist attacks, such as the recent knife scare at the Eiffel Tower. They have their work cut out for them — France has been under a state of emergency since 2015 due to the high volume of terrorist activity. There was even a plot to assassinate Emmanuel Macron on Bastille Day this year.
All of the soldiers are expected to recover and none are in critical condition. The attack is being investigated as terrorism by the highest levels of French government. And no doubt security will be stepped up in Levallois-Perret, where not only servicemen are located but also intelligence services.
(Via The Guardian & CNBC)