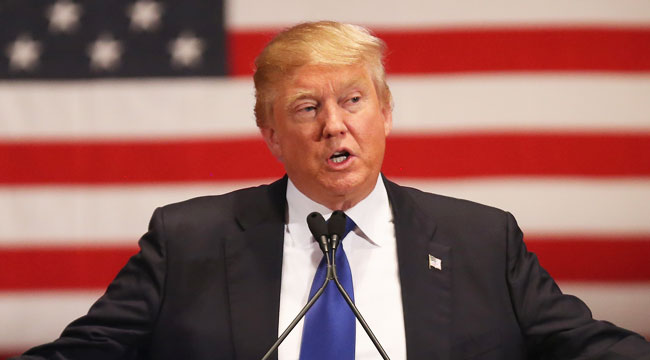 On the same day that Special Counsel Robert Mueller indicted Paul Manafort in the DOJ's Russia probe, the New York Times broke the story of former Trump campaign advisor George Papadopoulos pleading guilty (in October) to lying to the FBI. The false statements in question reportedly took place as part of an FBI probe that began in January. And despite the White House attempting to distance itself from Papadopoulos by calling him a "low-level volunteer" and "coffee boy," the NY Times now reveals how the Trump political advisor's drunken rambling to an Australian diplomat (about Russia having Hillary dirt) is what led the FBI to dig into collusion with Russia.
The report is notable for multiple reasons, including a pointed mention of how the notorious Trump/Russia dossier (which included "golden showers" and was allegedly funded by the DNC) was not the reason the FBI started probing over Russia. Instead, Papadopolous' boasts to a diplomat from one of America's greatest allies prompted the bureau's collective eyebrows to raise. Here's what reportedly went down:
During a night of heavy drinking at an upscale London bar in May 2016, George Papadopoulos, a young foreign policy adviser to the Trump campaign, made a startling revelation to Australia's top diplomat in Britain: Russia had political dirt on Hillary Clinton.

About three weeks earlier, Mr. Papadopoulos had been told that Moscow had thousands of emails that would embarrass Mrs. Clinton, apparently stolen in an effort to try to damage her campaign.
In July 2016, DNC emails began to surface after being delivered to WikiLeaks from Russia through a third party. The NY Times goes on to further detail Papadopoulos' role in the campaign, which was much greater than the White House would like anyone to believe, and the paper also fills in some blanks on the intricate Russian maneuvering taking place to make friends with the Trump campaign and build secret channels.
All of this builds upon the existing Trump-Russia mess, especially how Don Jr. released his own emails (ahead of a NY Times report) that proved he thought a Kremlin-linked attorney had Hillary dirt, which led to his infamous July 2016 Trump Tower meeting with Russians. And of course, Trump's pressuring of James Comey (as revealed in the former FBI director's June Senate testimony) to stop probing Michael Flynn is what led to the DOJ's appointment of Robert Mueller as special counsel. Well, Mueller is expected to drop his next indictment soon, so 2018 will bring more drama.
(Via New York Times)