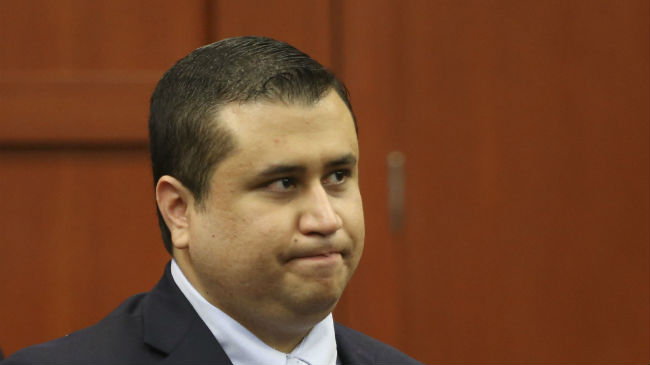 24-hour cable news television, Twitter and the streets of Florida had better prepare themselves, because George Zimmerman is trending again and everyone who's still angry about Trayvon Martin's death is about to relive that fateful February night. Why? Because Matthew Apperson, the Florida man who shot at Zimmerman during a road rage incident and was subsequently arrested for it, was found guilty of three major charges and sentenced to 20 years in prison.
According to the Orlando Sentinel, Apperson — who was found guilty of "attempted second-degree murder, armed aggravated assault and shooting into a vehicle" in September — received the "state-mandated minimum" of 20 years due to the nature of his crime. That is, "shooting at another person with a gun." During the sentencing hearing in Circuit Judge Debra S. Nelson's courtroom, Zimmerman alleged that "Apperson showed no regard for human life that day and joyful because he mistakenly thought he'd killed" him.
Zimmerman, of course, is the same man who supposedly killed 17-year-old Trayvon Martin on February 26, 2012. At the time Zimmerman worked as the neighborhood watch coordinator for the gated community where the incident took place. He was charged with second degree murder, but thanks to legal arguments based on self defense, Zimmerman was found not guilty.
Then again, this hasn't stopped the controversial figure from allegedly bragging about killing Martin (and getting punched for it), or auctioning off the weapon with which he did the deed. Hence why the comparison of Apperson's verdict to Zimmerman may not bode well for today's news cycle.
(Via Orlando Sentinel)