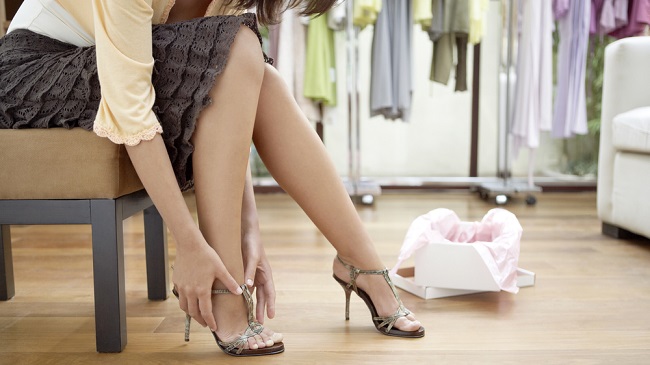 The advent of smartphones has connected users in more ways than the first iPhone's creators never thought possible. Unfortunately this technology has also fostered what Oliver Stone considers "a robot society" and "a new level of invasion" of privacy. The Snowden director was talking about Pokemon Go when he made those comments, but he just as easily could have been discussing the awful practice of "upskirting," by which modern peeping toms snap photos or videos beneath women's skirts without their consent. And according to a recent ruling by the Georgia Court of Appeals, this creepy behavior is technically legal.
According to the Atlanta Journal-Constitution, a 6-3 majority overturned former grocery clerk Brandon Lee Gary's invasion of privacy conviction. Back in June 2013, Gary followed a woman around a Publix grocery store and, on four separate occasions, used his phone to take videos beneath the victim's skirt. He was indicted six months later and sentenced to five years probation on an invasion of privacy charge. Unfortunately, since Gary's actions occurred in a public places, the appeals court had to overturn his conviction.
"It is regrettable that no law currently exists which criminalizes Gary's reprehensible conduct," wrote Judge Elizabeth Branch. "The remedy for this problem, however, lies with the General Assembly, not this court."
Gary's lawyer, Michael Rivera, agreed. "While what Mr. Gary did was objectionable, there's not a law on the books that outlaws this specific act," he told the press. "This case is a testament to the Court of Appeals interpreting a law the way it was written and not engaging in judicial intervention."
State Representative Rich Golick, chair of the House Judiciary Non-Civil Committee, told AJC, "If we need to update the law to reflect that, then that's certainly what we will do" in next year's General Assembly. Seeing as how other states like Texas and Massachusetts have already passed new legislation explicitly banning upskirting in both public and private domains, the chances of this happening in Georgia are quite high.
Legal interpretations aside, the fact that the state's appeals court sided with the suspect in the case remains appalling, primarily due to the crime's appalling nature. As Judge Amanda Mercier wrote in her dissent, "The victim had a reasonable expectation of privacy" despite the fact the crime occurred in a public space.