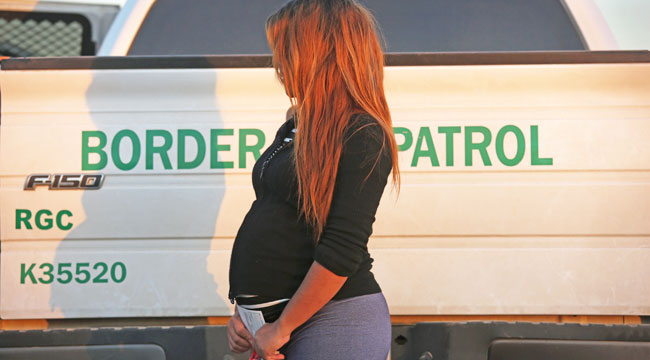 A California judge has ruled that Homeland Security violated the rights of an undocumented Central American teen held in a U.S. detention center when they tried to block her access to an abortion. While this case is far from over — there is a legal hitch involving attaching a Texas plaintiff to a California suit — it is a promising win in favor of numerous young women who complained that they are not only being shamed by the federal employees holding them in custody, but they are being blocked from medical procedures after jumping through all necessary hoops to secure them.
"The government may not want to facilitate abortion," ruled U.S. Magistrate Judge Laurel Beeler. "But it cannot block it. It is doing that here." However, Judge Beeler stopped short of filing the order that would officially bar Homeland Security from denying Jane Doe access to her abortion. That's because she's a California judge weighing in on a case opposed by the Texas attorney general, but Doe's attorneys can now secure a ruling in the proper court.
Jane Doe, a minor, successfully sought a judicial waver in lieu of parental consent so that she could get an abortion. Despite going through the proper legal channels, the Office of Refugee Resettlement and Homeland Security refused to transport Jane Doe to get the procedure. Instead, they insisted she go to a religiously affiliated crisis pregnancy center. There, she was forced to get a sonogram from a non-medical technician. Jane Doe told the court, "I feel like they are trying to coerce me to carry my pregnancy to term."
Texas Attorney General Ken Paxton fears that if future rulings on the case follow the lead of the California judge's findings it will turn Texas into "a sanctuary state for abortion." He's not alone in that concern — attorney generals from Louisiana, Missouri, Nebraska, Ohio, Oklahoma, and South Carolina joined him on his brief. They'll have a chance to make their case again once Jane Doe's lawyers of file a new suit in either Texas or Washington D.C. to continue the fight.
(Via Law Newz)