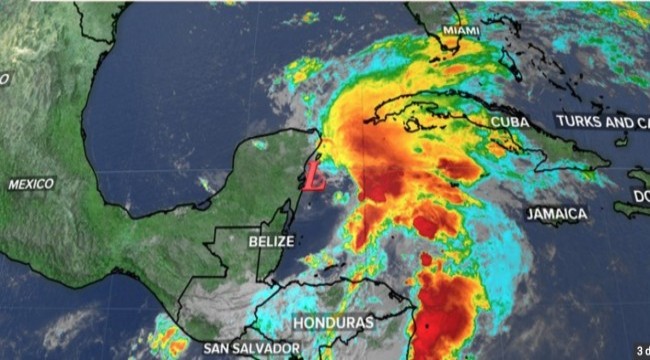 Roughly a week before hurricane season officially begins, subtropical storm Alberto is making its way to the Florida panhandle and is expected to make landfall on Monday. With it, Alberto brings winds that are over 60 MPH, and over a dozen inches of rainfall. As of right now, Alberto is not expected to become a hurricane, but meteorologists say this is just the start of what's expected to be an active hurricane season.
Thankfully, as Alberto moves towards Panama City, it isn't expected to get any stronger. Hurricane specialist John Cangialosi spoke to NBC: "Given the short period of time before Alberto makes landfall, its overall ragged appearance, and proximity to dry air, little change in strength is expected before the subtropical storm reaches the coast." That also means it won't get weaker.
Florida, Alabama, and Mississippi have all declared states of emergency, with rainfall in some areas expected to be over a dozen inches. Floridians on the west coast of the panhandle have been ordered to evacuate, with thousands taking heed and moving out of the way of the storm.
Now, with hours until landfall, residents around Florida and Alabama have been posting videos showing the increasing winds and the deadly surf.
https://twitter.com/lawyermom1127/status/1001087085888098304
(Via NBC)