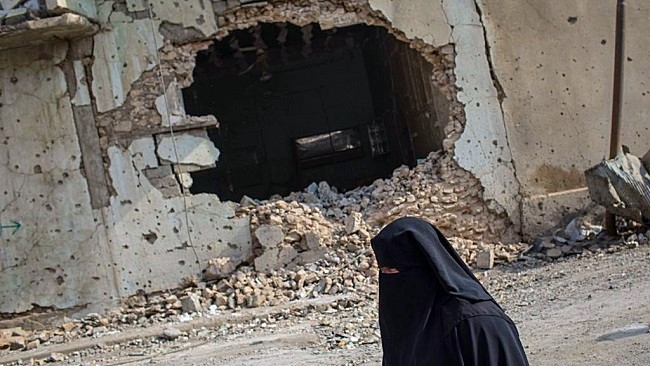 The Iraqi military's war against Islamic State (ISIS) forces has resulted in a series of significant victories for the occupied country. In mid-November, troops kicked the terrorist organization's forces out of the city of Rawa, which was its final stronghold in the country. Along with the return of the Syrian city of Raqqa to governmental control in October, a city once considered ISIS's de facto capital in the region, this means the militants' control over the area has been rendered nearly nonexistent. On Saturday, the Iraqi military hammered the final nail into the Islamic State's coffin when they announced the country was "fully liberated."
According to CNN, the military's report was first publicized on Twitter by Iraqi Prime Minister Haider Al-Abadi, who said they had regained complete control of the Iraqi-Syrian border from the "ISIS terrorist gangs":
"Our heroic armed forces have now secured the entire length of the Iraq-Syria border," Iraqi Prime Minister Haider Al-Abadi said on his Twitter account. "We defeated Daesh (ISIS) through our unity and sacrifice for the nation. Long live Iraq and its people."
In a subsequent live television address, Al-Abadi praised the nation's victory against ISIS, which came at a "high price":
"Dear Iraqis, your land has been completely liberated, and your towns and villages have been returned to the homeland," he said. "The dream of liberation became a reality."

"ISIS dream has come to an end," he added. "We must remove all its effects and should not allow terrorism to return again."
Despite Al-Abadi's notes of celebration, the prime minister reminded the Iraqi people that they "must remain vigilant and ready to face any terrorist attempt targeting our people and our country." He didn't specify who or what these other possible "terrorist attempts" might be, but the politician nonetheless advised caution more than anything.
(Via CNN)