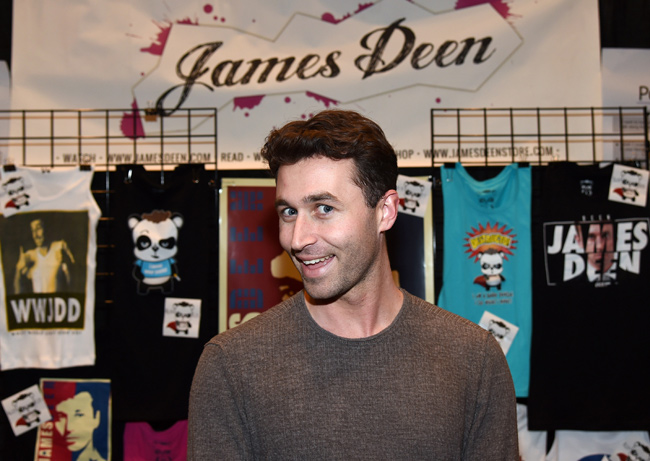 James Deen, once one of the most popular men in porn, has been at the center of a huge hotbed of controversy since last week when his former partner and fellow adult film performer, Stoya, accused the actor of raping her. Since, the actor has been dropped by Kink.com, his column at The Frisky has been discontinued, adult company Evil Angel has stopped working with him and more and more adult actresses are coming forward to tell their own stories of being assaulted by him both on and off the set.
Speaking to The Daily Beast, Amber Rayne and Kora Peters join the voices of Stoya, Tori Lux and Joanna Angel, all of whom have accused Deen of violently assaulting them.
Amber Rayne, who acknowledges that she and Deen are now friends (although she makes it clear that that doesn't excuse his actions) was once so physically injured by Deen that she couldn't finish a scene the two were doing. According to her, he hit her in the face while they were engaged in sex on-screen and then brutally ravaged her genitals, making it impossible for her to finish the scene and ultimately requiring medical attention and stitches. According to The Daily Beast, even the director was shocked by what had transpired.
"We're friends now and I'll sometimes bring it up as a joke and you can see it makes him physically uncomfortable when I do, so he does realize something was wrong that day," says Rayne. "I thought it was an insecurity phase. He was just starting out, he was still a young punk kid coming in and I still didn't know what the game was." There's no training in porn. It's all on-the-job training, with few performers willing to mentor newbies.
Rayne told The Daily Beast that while she was able to rationalize Deen's behavior at the beginning of his career, she no longer believes that what happened was "immaturity" or a lack of knowledge about the industry, especially considering the number of women who have come forward. (You can read the rest of her account here, but be warned that it is quite graphic and disturbing).

Kora Peters shared a similar story, although the response to her assault—Deen taking advantage of her in a way that had not been negotiated—was met with cheers from the crew and a directive from her agent to take Deen's violation as a compliment because he "wanted her so bad." And while Peters' story is horrifying, it's also a reminder of how allegedly validated Deen was for his exploits while his co-stars were not taken seriously.
During an appearance on The Jason Ellis show, Deen's longtime former partner (the two were together for six years), Joanna Angel, opened up about the fact that their relationship off-screen was just as painful and volatile as the behavior Deen's been accused of on-screen. While Angel's a giant in the adult entertainment industry, Buzzfeed reports she told Ellis that her relationship with Deen made her revolted by sex and created physical complications that made engaging in sexual activities difficult and painful. Angel's account—also quite graphic—also alleges that there were several times that she was afraid that Deen might actually kill her during sex. "He's not a well man," she said of the actor, also adding that he was jealous and possessive and wouldn't let her have a house key for the first year they lived together.
On Twitter, Angel lashed out at Deen much more harshly: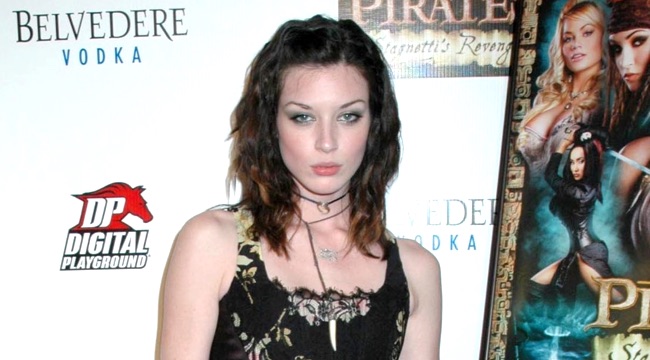 Kayden Kross, Stoya's friend and business partner, responded to the allegations against Deen in a column for Nylon, where she revealed that she'd known about the night Stoya mentioned in her tweet and that there are reasons Stoya didn't immediately go to the police. She also had a few words for people who are doubting the accounts women in the adult industry are bringing out against Deen:
"Claim" implies that there is still burden of proof, as does "allegation", "story", "account" and the like. I see a lot of people throwing in their two cents on the story, and a common sentiment is "innocent until proven guilty". Well, that's the thing with rape. Rape happens in the shadows. It happens absent of witnesses, and it happens in much the same fashion as sex, making the differences subtle to the outside eye. Also, all of these terms—burden of proof, innocent until proven guilty, allegations, etc—those are all terms for the criminal court system. No one is standing in a criminal court right now. We are standing in the court of public opinion.
Deen's maintained his innocence on Twitter (to a deluge of angry responses) and there are few fellow performers that are openly backing him in defense. Retired actress Lisa Ann told Buzzfeed that what's happening right now is a witch hunt and doesn't agree that Stoya should have said anything on Twitter:
"I can't speak for these girls, I can't take that right, I'm not going to say whether I think this did or didn't happen," Lisa Ann said. "I don't think these statements were professionally made; I don't think posting something on Twitter is the right answer. Defaming someone isn't the right answer but it's what we do now."
Lisa Ann has also posted an account of her relationship with Deen on her Facebook page.
Asa Akira, who's worked with Deen in the past and maintains a friendship with the actor also offered some conflicted statements when asked about the accusations during a recent Reddit AMA:
I imagine I feel the way anyone does when their friend is accused of a heinous crime like rape.

I strongly believe that victims of abuse deserve support when coming out – when a person states they felt violated by another person, OF COURSE we should all listen, period.
 …I've known James for eight years. In that time I've never seen him be anything but respectful toward myself, women, and people in general. He is one of my favorite performers to work with, and I've grown to trust him both professionally and personally. So I can't help but find it a little unsettling that his life is being ruined by some posts on Twitter.
That being said, it's impossible to ignore when a woman says he has raped her, no matter how much it contradicts my own image of him.
While Akira admits to being conflicted, she's stated that she doesn't want to continue speaking on the issue. This, however, might not be a luxury she'll be able to afford for long as more and more accusations are brought against Deen, who's now been dubbed The Bill Cosby of porn.