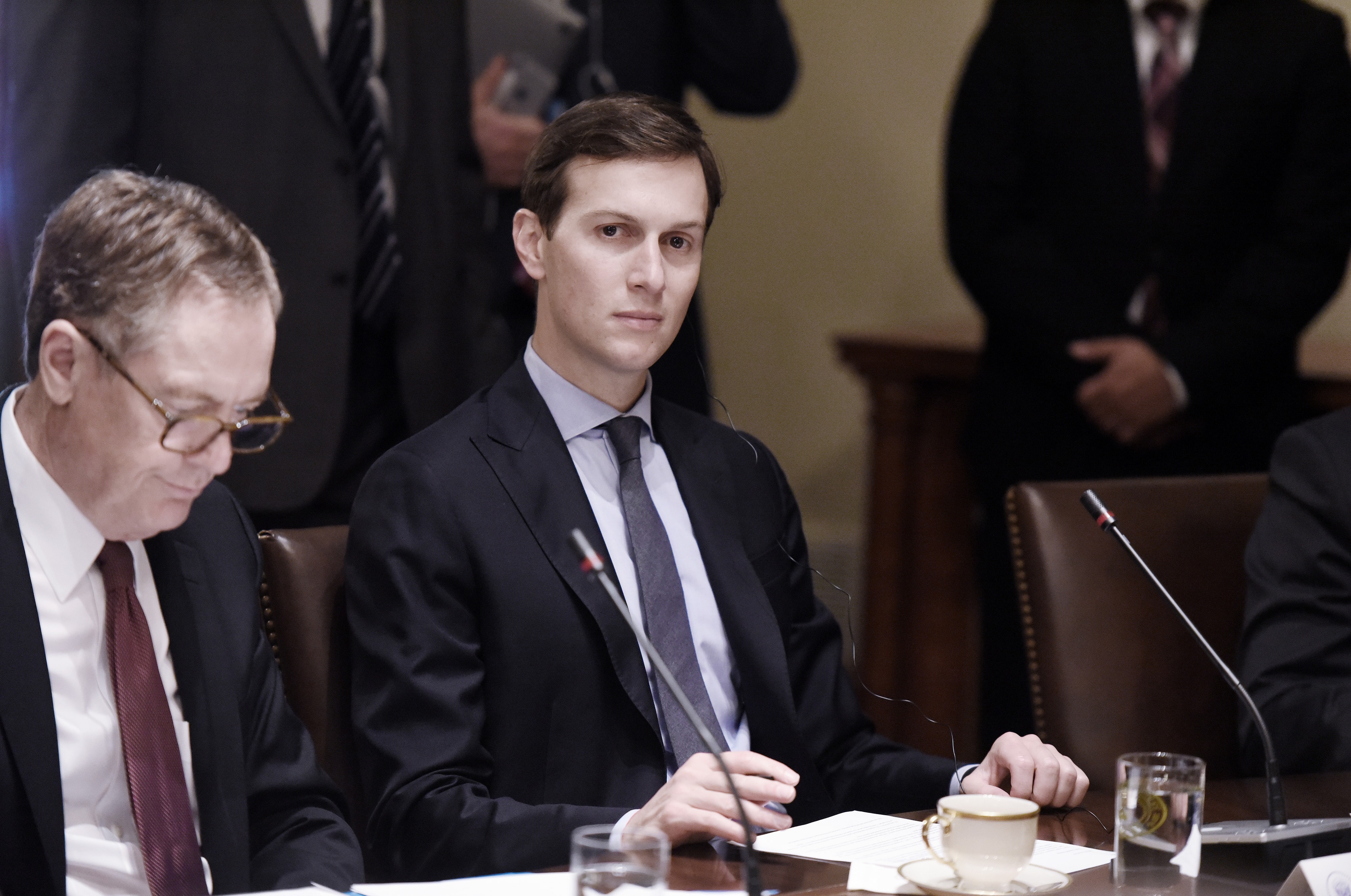 According to a new report, Jared Kushner once owned a stake in his brother Joshua's health-insurance company, which lobbied against repealing the Affordable Care Act (Obamacare) before Jared Kushner divested his stake in order to join the Trump administration.
It's been widely reported that Joshua Kushner was a founder of Oscar Health Insurance, a company started to capitalize on the Obamacare individual insurance mandate to sell plans aimed at younger and urban people. A repeal of Obamacare, even a "skinny" one removing the individual mandate, would be bad for Oscar's bottom line, to say the least.
According to Talking Points Memo, Kushner did not disclose his stake in Oscar, because it came from a stake in his brother Joshua's investment firm Thrive Capital, which he did disclose:
But that company's ownership, through a company called Mulberry Health, Inc., was highlighted by the White House's own attorneys as a reason he needed to divest in Thrive around the time President Trump was sworn into the White House.
The White House wrote a letter to the Office of Government Ethics in late January, shortly after the inauguration, to explain that Kushner was selling to avoid potential conflicts of interest.
"One major holding of multiple Thrive Capital funds is Oscar Health Insurance. Mr. Kushner's continuing interest in Oscar could require his recusal from a variety of particular matters that will have a direct and predictable effect on the health insurance industry," White House Deputy Counsel Stefan Passantino wrote.
The letter was posted recently by the Office of Government Ethics to its website because it was part of so many Freedom of Information Act requests.
What's not known is how much of a stake Kushner had in Oscar. An organizational chart from 2013 from the New York State's Department of Financial Services found the Kushner Brothers to be the controlling persons at Oscar since they were the only members of Thrive Capital, which was such a large investor in Oscar. In 2016, Oscar received a valuation of over $2.5 billion.
Shortly before the inauguration, Oscar's parent company Mulberry hired lobbyists to go against the GOP plan to repeal Obamacare. However, there is no way to know if Kushner was involved in that decision. The White House says he was not.
After the election, Joshua Kushner and Oscar co-founder Mario Schlosser wrote an impassioned blog post on the Oscar site calling for slight tweaks to Obamacare in lieu of a complete overhaul of the healthcare system.
"While the ACA has significant flaws, we believe the majority of this pain [from rising insurance rates] is a result of the preexisting faults of our healthcare system," they wrote.
There are numerous reports of Jared Kushner opposing the healthcare repeal after divesting and after joining the administration, which some suggested "violated the spirit if not the letter of Trump's own executive order barring people from working on issues 'involving specific parties that is directly and substantially related' to former employers or former clients for two years."
(Via Talking Points Memo)