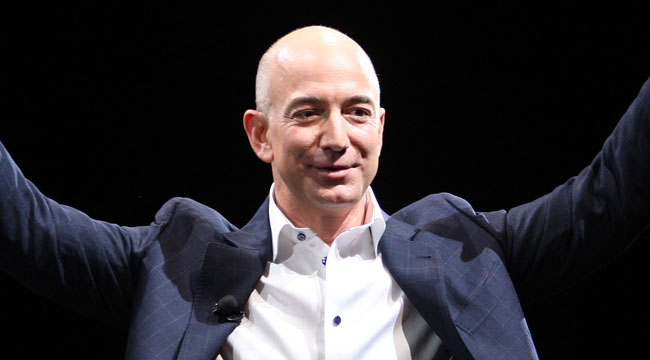 On a day full of 'sh*thole'-related Trump news — regarding the president's vulgar comments on admitting people from Haiti and African countries into the U.S. — Jeff Bezos brings a ray of sunshine on the subject of immigration. The Amazon CEO, who is not only the wealthiest person in the world but also the richest person in history, has decided to drop a nice chunk of his estimated $105.1 billion worth to the cause.
To that effect, Bezos has donated $33 million to a scholarship program for the so-called "Dreamers," those undocumented immigrants whose arrived in the U.S. as minors. The money is expected to easily cover the tuition of 1,000 high-school grads who shall (hopefully) remain in the U.S. as a result of the Deferred Action for Childhood Arrivals (DACA) program. Bezos chose to make the donation in honor of his father, Miguel, who came to the U.S. from Cuba as an unaccompanied minor. The New York Times has the Amazon CEO's statement:
"My dad came to the U.S. when he was 16 as part of Operation Pedro Pan. He landed in this country alone and unable to speak English. With a lot of grit and determination, and the help of some remarkable organizations in Delaware, my dad became an outstanding citizen, and he continues to give back to the country that he feels blessed him in so many ways."
While $33 million is a tiny fraction of Bezos' wealth, the donation couldn't be more appreciated or timely, given that a federal judge recently ordered the Trump administration to resurrect the DACA program. Still, the fate of the Dreamers remains up in the air with whiplash statements by the president, but for now, some good news shall prevail.
(Via New York Times)