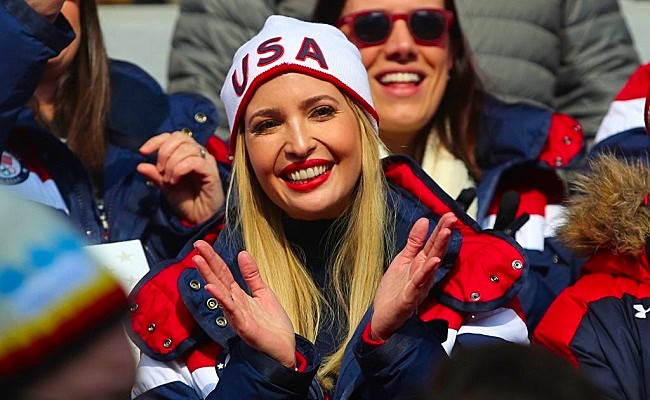 Long before the Rob Porter scandal broke, Chief of Staff John Kelly's relationship with President Trump — and his general standing in the White House — was already steadily decreasing. In October, one report suggested the president was "unraveling" due to his apparent growing distaste for Kelly and others in his administration. More recently, the two contradicted one another in respective media appearances and Twitter rants concerning the long-touted border wall with Mexico. Kelly has repeatedly insisted that he's not going to get fired, but that doesn't mean everything is hunky-dory at 1600 Pennsylvania Avenue.
This is especially the case following Ivanka Trump's trip to the 2018 Winter Olympics in South Korea, where she repeated Press Secretary Sarah Sanders' comments about exerting "maximum pressure" on North Korea in the face of more diplomatic means. According to CNN, Kelly thinks the president's daughter-turned-unpaid adviser is simply "playing government":
He often feels that she tries to have it both ways, acting as a senior adviser to the president when it suits her and then as his daughter when it doesn't. Kelly has remarked privately that Ivanka is just "playing government," one source said, and has largely brushed aside her agenda, once disregarding her child tax credit as "a pet project."
Meanwhile, another source familiar with the situation told CNN that Ivanka's apparent influence over her fathe "has been exaggerated" significantly. "He generally doesn't heed her advice when it comes to serious policy debates, as he didn't when he made the decision to withdraw from the Paris climate accord," they said. (Considering Ivanka's apparent response to, and unsuccessful efforts to change, her father's Access Hollywood scandal response, this doesn't sound too surprising.) Even so, others have apparently "used Ivanka's clout as daughter and adviser to their advantage" on certain subjects.
(Via CNN)