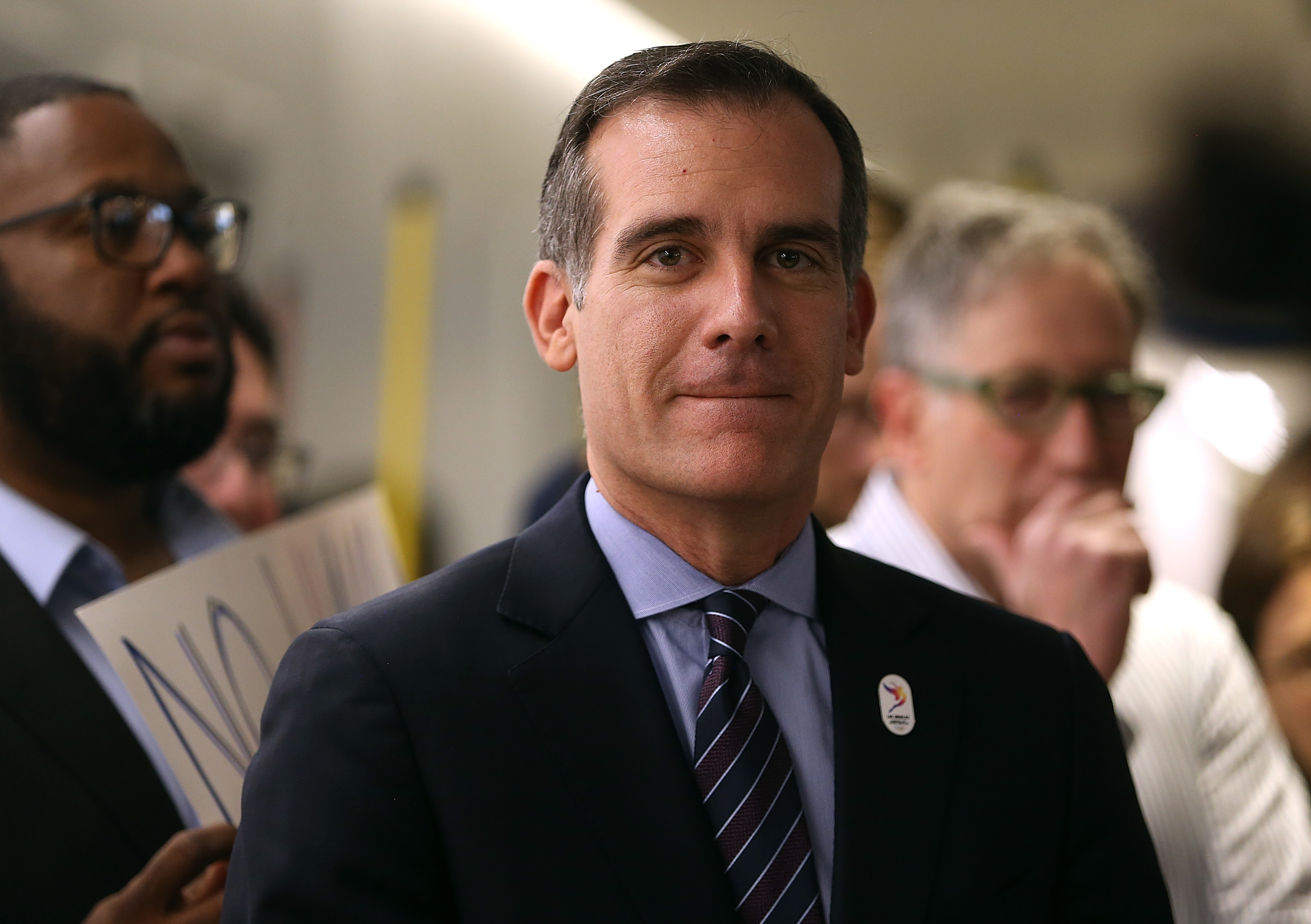 President Trump recently reignited the fiery rhetoric on immigration that many will remember from his campaign, in which he described Mexicans as rapists and "bad hombres." At an Ohio rally that seemed more like a campaign for 2020 than a presidential address, the President described immigrants as "animals" bent on "slicing and dicing" beautiful young women. But the Mayor of Los Angeles disagrees with Trump's violent view of this nation's newcomers and stands defiant in the face of Trump's threats to cut funding to so-called sanctuary cities.
"We will not change what we are doing and our values are not for sale. This decision was more of the kind of ideological rhetoric that actually makes us less safe," said Mayor Eric Garcetti on Wednesday.
Not only did President Trump stoke his immigration narrative, Jeff Sessions also turned up the heat this week. The Attorney General has declared that cities have to inform the Department of Homeland Security when they are about to release ICE detainees a minimum of 48 hours ahead of time. It's par for the course, given that so far the Trump administration has beefed up ICE, is expanding detention centers, and is getting more aggressive about deportations of non-criminals and immigration raids. At the same time, resources haven't expanded for the legal and civic resources needed to handle an increase in detentions, deportations, and re-opened immigraiton cases.
But Garcetti drew a line in the sand months ago, and he isn't about to back down now. In March Garcetti issued a directive that banned city employees from "partnering with ICE to enforce civil immigration law…because it is vital to public safety for the Police Department to build public trust in all communities in Los Angeles." He explained:
"Since our City's founding, Los Angeles has always been a city of immigrants…. Today, more than 1.5 million residents of our city are foreign-born, and nearly two of every three Angelenos are either immigrants or children of immigrants. Our immigrants are the engine of the Los Angeles economy, representing 47% of the employed workforce in our city and more than half of the self-employed workforce …. I have a longstanding commitment to the immigrants in Los Angeles….My most solemn responsibility as Mayor is to keep all of our city's people safe."
In response to Sessions' new policy, Garcetti was more succinct. He simply said, "What they're asking the city to do is in violation of the Constitution."
(Via Buzzfeed)