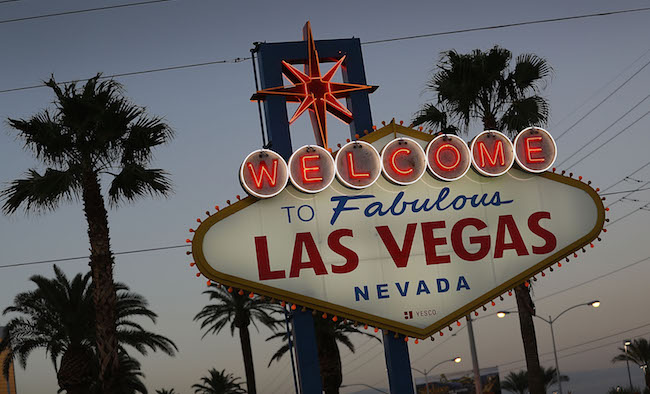 Las Vegas Metro Police are currently in a standoff with an unnamed suspect following a deadly shooting on the city's world famous strip.
USA Today reports that one person is dead and another was wounded after they were shot on a two-story bus located on the Las Vegas Strip. The believed shooter has barricaded themself inside the vehicle and is in a standoff with the police. These details were confirmed by a police spokesperson.
"The shooting incident happened on the bus," said Las Vegas Metro Police spokesperson Larry Hadfield on the developing situation. "We had one single shooting incident with two victims. Both were transported to the trauma center and one is deceased."
The incident resulted in the evacuation of the nearby Cosmopolitan hotel and a portion of the area (between Flamingo Road and Harmon Avenue) is being sealed off as negotiations with the suspect unfold. Police do not believe there are additional suspects and the matter is not being treated as an active shooter situation. It is unknown at this moment what prompted the shooting.
***
UPDATE: Las Vegas Metro Police say that the armed man at the center of the bus standoff has now surrendered.
(Via USA Today & Associated Press)