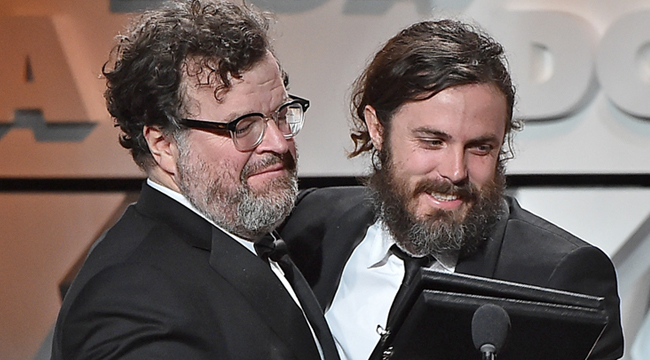 Several months before the Harvey Weinstein sexual misconduct scandal erupted, Casey Affleck won the Best Actor Oscar for his performance in Manchester By The Sea. This stirred up plenty of controversy, given that Affleck was the subject of multiple sexual harassment lawsuits from women who accused him of unwanted sexual advances during the production of 2010's I'm Still Here. After the #MeToo movement responded to the Weinstein allegations, the Academy broke tradition this year by having two actresses present the Best Actress award rather than Affleck.
During a discussion with Variety, Manchester By The Sea director Kenneth Lonergan expressed his thoughts on the treatment of Affleck. The director expressed support for the #MeToo movement, but he feels that Affleck was treated poorly by those who judged him:
"I couldn't be more all for the #MeToo movement and I couldn't feel more strongly that he's been treated abominably. It's not good for anybody … People really don't know what they are talking about, I'm afraid. And I'm afraid they are doing it in the name of a very good cause."
Affleck's Oscar win received a great deal of scrutiny from the moment it was announced, for presenter Brie Larson couldn't hide her own disappointment after winning her Best Actress award for playing a sexual assault survivor in 2015's Room. It's also worth noting that Affleck settled both sexual harassment lawsuits out of court, and he didn't publicly comment on the matter other than to say that all people deserve to be "treated with respect" not only at work but in all settings.
(Via Variety)