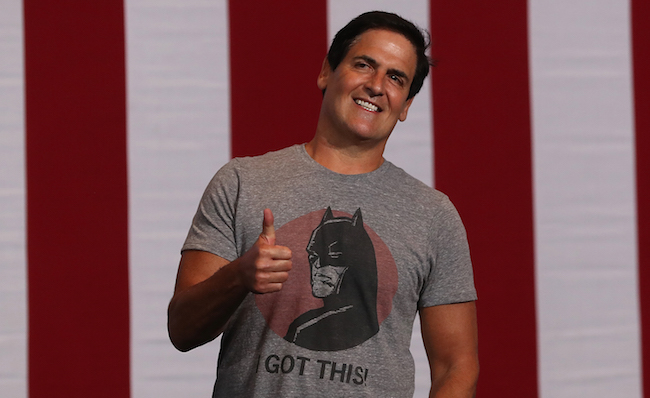 Mark Cuban came to Donald Trump's defense, in a way, over allegations directed at the president's connections with Russia. Odds are, however, Trump will not be happy with Cuban's quasi-assist.
Using the mystical art of the numbered tweet explanation, Cuban laid out on Twitter his theory on Trump and Russia. The main takeaway? Cuban believes Trump was simply clueless about any Russian influence on his campaign and his team. In Trump's brain, Russians are his friends and business buds.
In Cuban's view, Trump's lack of interest in caring about the backgrounds of the people he deals with also extended to his own campaign team. Former Trump Campaign Chair Paul Manafort name check ahoy!
(That "he had no clue" line will likely get The Cubes kicked off the Trump Christmas card list.)
The idea that President Trump has masterminded a Russia-aided conspiracy rings false to the Shark Tank star. Like his sometimes bud Hillary Clinton already suggested, Cuban sees Trump as a puppet of Putin.
Trump's favorite news source doesn't get much love from Cuban in this Twitter rundown.
No matter what you make of Mark Cuban's theory, it is undeniable that the subject of Russian influence is not going away for Donald Trump or his administration. All eyes are on Trump and how (or if) he evades this cloud hanging over his first year in office.