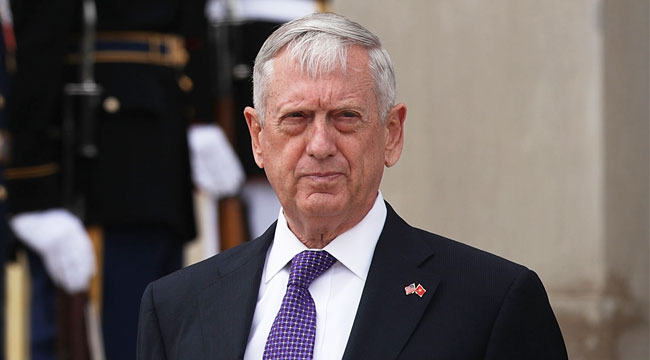 Over the weekend, it was revealed that the fitness tracking app Strava was inadvertently mapping military bases by recording jogging routes of its users. In an effort to prevent a similar leak, Secretary of Defense Jim Mattis is reportedly moving forward on a long-simmering plan to ban all military and civilian personnel's private cellphones from the Pentagon, which just so happens to be the world's largest office building. According to defense officials, the ban is currently under review:
A defense official told CNN that the intelligence about the risk of cell phone vulnerabilities that drove the Pentagon's review is the same intelligence that helped lead to a similar ban of personal cell phones among White House staffers in the West Wing, a ban that went into effect this month.
"We take threats to security seriously and are always looking into any potential additional measures to further enhance the security of our of Department of Defense personnel," Pentagon spokesperson Maj. Audricia Harris told CNN.
The Pentagon currently hosts about 23,000 military and civilian staff members, so it's unclear how Mattis would propose to install enough lockers to host people's cell phones and other personal information devices. However, a review indicated that some staff members have taken personal cell phones into restricted areas, so Mattis' concerns shall surely continue.
(Via CNN)