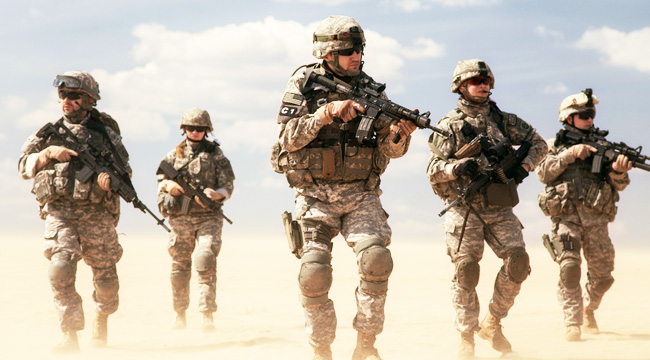 The U.S. military is constantly facing new threats, but its newest foe may be Mother Nature. A new study from the Center for Climate and Security shows how the effects caused by climate change pose a threat to U.S. military operations and could possibly lead to international conflicts if not resolved.
Climate change has worked notable effects to the planet, yet folks don't often think of military operations in the same light as deteriorating ice caps. But experts from the Center for Climate and Security said extreme weather conditions caused by climate change could have an impact on coastal operations for the military. This claim is no joke, and a bipartisan group of former military officials are backing the group's research:
"The complex relationship between sea level rise, storm surge and global readiness and responsiveness must be explored down to the operational level, across the Services and Joint forces, and up to a strategic level as well."
We may not be entering a Waterworld-esque universe of sea battles or a polar bear uprising against governments, but the Center for Climate and Security and military officials recommend that the next president create a cabinet position relegated to solving on climate change. However, Republican nominee Donald Trump doesn't believe in climate change. He thinks it's a "hoax" and blames China for global warming. But a report backed by strategically thinking military officials should show that this is an issue that shouldn't be put on the back burner.
(Via Reuters)