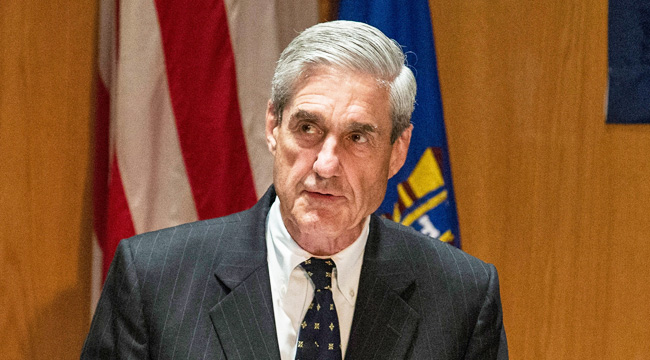 Special Counsel Robert Mueller's Justice Department probe on alleged collusion between Russia and the Trump campaign appears to have hit a new gear of late. Over the past few weeks alone, he's subpoeanaed several Russians and come down even harder on Paul Manafort, but Mueller's latest move comes very close to home, as far as the president is concerned.
NBC News reports that it's reviewed a subpoena that seeks documents exchanged between Trump and several of his closest advisors:
According to the subpoena, which was sent to a witness by special counsel Robert Mueller, investigators want emails, text messages, work papers, telephone logs and other documents going back to Nov. 1, 2015, 4 1/2 months after Trump launched his campaign.
NBC follows up on an earlier report from Axios, which reported that "a witness" had received the subpoena. NBC notes that their witness (it's not clear if it's the same person) expressed the desire for anonymity. However, Axios says that the communications of nine different Trump campaign advisors/associates are compelled via the subpoena. Those names include not only Manafort and Rick Gates (who have already been charged on dozens of counts) but also Hope Hicks, Steve Bannon, Carter Page, Roger Stone, Corey Lewandowski, and Trump's shady personal lawyer, Michael Cohen.
In related news, Mueller is also reportedly digging into possible attempts by the United Arab Emirates (via Crown Prince Mohammed bin Zayed al-Nahyan and his associate, George Nader) to influence Trump. The bigger story, however, remains the subpoena on Trump campaign communications, for there's gotta be a whole lot of panic in the Trump inner circle tonight.
(Via NBC News, Axios & New York Times)