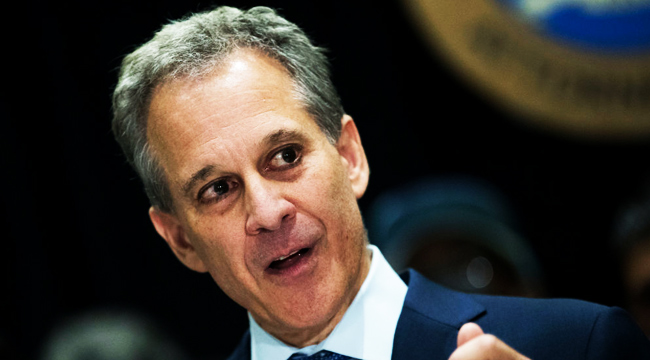 If you thought the net neutrality legal nightmare was going to hold off long enough for the ink on the repeal to dry, you thought wrong. No sooner was it announced, New York state and many others have crashed the party with multiple lawsuits threatening to stop the FCC until some major issues can be resolved.
The first announcement appears to have come from Washington State Attorney General Bob Ferguson, who tweeted about filing a suit before the ink was dry.
At the heart of the issue is the identity-stealing spambot which took the names of Americans while posting the exact same comment. New York Attorney General Eric Schneiderman has been attempting to investigate the issue for weeks and has complained the FCC has refused to turn over any relevant data that may help. Technically speaking, it appears Schneiderman is concerned that somebody has committed third-degree identity theft under New York state law. Other state attorneys general have weighed in, as well, as recently as last week:
It appears that Schneiderman's office will be spearheading the claim, which other states can opt to join. It's not clear to what degree this identity theft is a crime or how it might change the FCC's vote. In theory, the FCC can pass whatever regulations it wants, regardless of public opinion or comment, so while the FCC is certainly obligated to help states investigate crimes, it would be up to the court system to decide whether millions of misdemeanors committed to try and game the public comment process has any effect on those regulations.
Regardless of why, the FCC's refusal to act for months should be worrying. Public comment is key to any federal regulation; it's supposed to help guide the process. At the very least, the FCC has been revealed to have poor tools to filter out potential attempts to game the system, and it's unlikely that such an egregious violation of basic democratic norms is going to be allowed going forward. The irony of the net neutrality repeal is that it might spawn even more regulation, in order to ensure a fairer process.
(via Twitter)