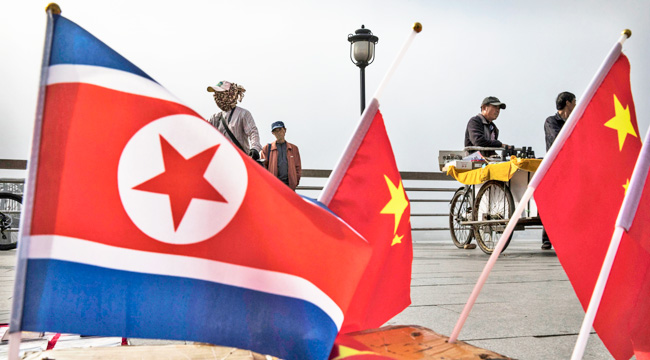 After the UN Security Council decided on new sanctions for North Korea that would drastically cut into the country's already meager exports, Kim Jong-un's state-run media released a statement that promised "thousands-fold" revenge on U.S. for this "violent violation" of Pyongyang's independence.
The country's permanent mission to the United Nations went further Monday, saying the sanctions designed to limit North Korea's ability to make money through foreign ventures were driven by the U.S. who is "trying to drive the situation of the Korean peninsula to the brink of nuclear war."
While North Korea has maintained they have no intention of relenting their nuclear program, U.S. Secretary of State Rex Tillerson said that the U.S. won't talk with North Korea until the missile tests stop.
Meanwhile, President Trump continued to appear to be be prepared to tweet his way into an international conflict with North Korea, and potentially China. On Tuesday morning, he obliquely praised the UN Security Council, but that all of the countries involved "must be tough and decisive" in their dealings.
However, Trump also retweeted a Fox News story (based on anonymous sources, or leaks) that says U.S. spy satellites witnessed North Korea loading anti-ship cruise missiles onto patrol boats.
In response, the U.S. is discussing how to change a South Korean policy that limits the size of warheads South Korea can load onto its own missiles.
(Via CNN)