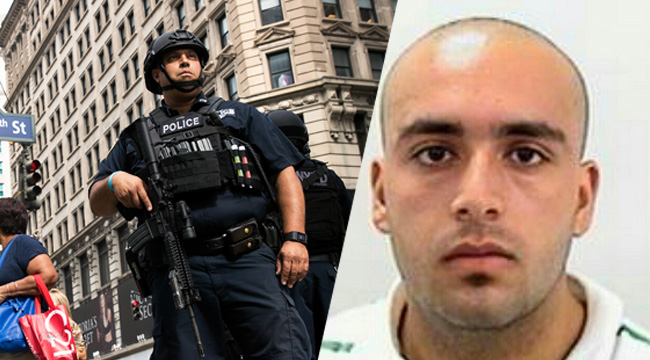 Authorities are beginning to learn more information about Ahmad Khan Rahami, the man suspected of carrying out a series of bombings and attempted bombings in New Jersey and the Chelsea neighborhood of Manhattan that injured 29 people over the weekend. The New Jersey police arrested Rahami on Monday following a shootout during which two officers and the suspect were injured. Rahami was transported to University Hospital in Newark.
Meanwhile, law enforcement officials are examining evidence Rahami left behind — including a scrub of his electronic devices. A notebook that Rahami had on him when he was taken into custody contained handwritten "ramblings" about previous terrorists, including Osama Bin Laden, the Boston marathon bombers, and American-born jihadist cleric Anwar al-Awlaki. According to CBS News, homeland security correspondent Jeff Pegues, analysis of Rahami's notebook suggests he was "a consumer of multiple radical ideologies by several different terrorist organizations."
Rahami was born in Afghanistan and immigrated to the United States with his family at a young age. As an adult, Rahami traveled to the country of his birth at least three times, once as recently as 2014. The bombing suspect had also visited Pakistan while he was in the region. Investigators will be looking into these trips to find out whether Rahami was radicalized during his time abroad.
In 2014, the FBI interviewed Rahami's father, Muhammad Rahami, after a domestic dispute led to a tip that the elder Rahami had been calling his son a terrorist. On Tuesday, Rahami's father told reporters outside of his chicken restaurant that he had previously contacted law enforcement expressing concern about his son. Muhammad Rahami later backed away from his accusations, and the police dropped the investigation.
Rahami has been charged with five counts of attempted murder of a law enforcement officer, for which he could serve 20 years for each count. His bail is set at $5.2 million.