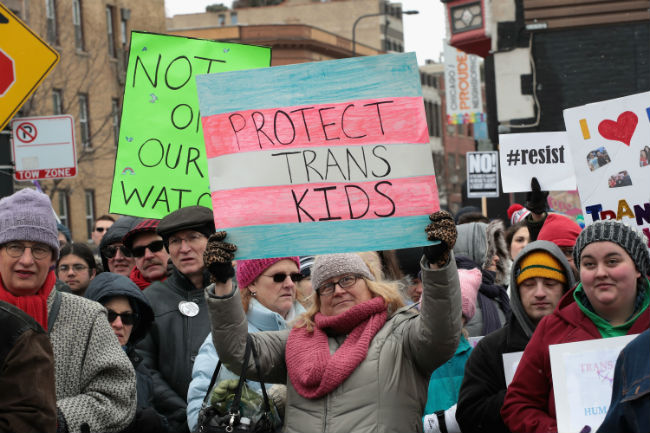 New York City public school teachers will now have to address students by their preferred gender pronouns, as reported by New York Daily News. The new directive has been revealed in a New York Department of Education memo about rules and regulations regarding transgender students. Teachers must now address students with non-binary pronouns with the option of gender-neutral pronouns such as "they" or "ze."
The memo states the goal of the directive is to "maintain a safe and supportive school environment for all students free from harassment, intimidation, and/or bullying." It goes on to read that an accepting community starts with teachers, who create a supportive environment, and the new pronoun rule is a start:
"It is important for school staff, students and parents to be aware that transgender and gender nonconforming students may be at a higher risk for peer ostracism, victimization, and bullying because of bias and/or the possibility of misunderstanding and lack of knowledge about their lives. Schools must be proactive in creating a school culture that respects and values all students and fosters understanding of gender identity and expression within the school community."
The directive arrives after Donald Trump revoked protective rights for transgender students after he had hinted that he'd keep the Obama guidelines in place once he entered office. Included in the NYC schools' memo is a glossary of appropriate terms and resources that students can use. You can read the full memo by clicking here.
(Via New York Daily News)