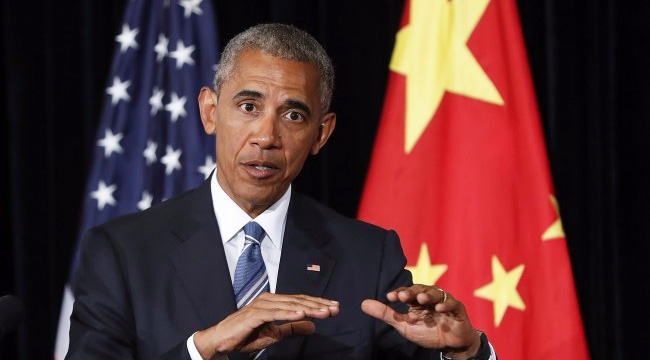 On Tuesday, President Obama visited the southeast Asian country of Laos, where he met with Lao President Bounnhang Vorachit and delivered remarks to a crowd of students, business people, and government officials. His visit is a first for a sitting U.S. president, and Obama used his address to acknowledge the impact the Vietnam War had — and is still having — on Laos. "Whatever the cause, whatever our intentions, war inflicts a terrible toll," the president said. "Given our history here, I believe that the United States has a moral obligation to help Laos heal."
During the Vietnam war, the U.S. ran a covert bombing campaign on Laos in an attempt to cut off communist forces. Over nine years, over 2 million tons of ordnance was dropped on the country — more than "we dropped on Germany and Japan, combined, in all of World War II," Obama said.
Obama announced that his administration would double spending to clear unexploded ordnance, committing $90 million over the next three years. To put that sum into perspective, the U.S. has spent roughly $100 million total to cleaning up unexploded bombs in Laos since the effort began two decades ago.
Laos is playing host country for a meeting of the Association of Southeast Asian Nations, which Obama will be attending along with several other world leaders. "The United States is more deeply engaged across the Asia-Pacific than we have been in decades," Obama said. "Our position is stronger and we've sent a clear message that as a Pacific nation, we are here to stay."
(Via CBS News)