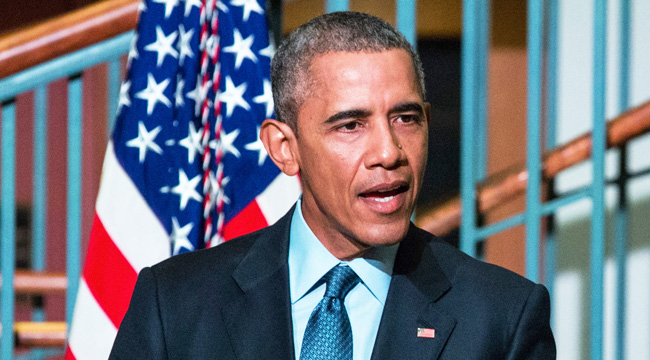 Former President Obama has been choosing his post-office battles carefully while mostly staying out of the GOP's failed quest to dismantle his namesake other than some vague, spokesman-issued "courage" talk. Instead of diving into that irreconcilable mess, Obama wishes to instead look at the long game — that is, he's continuing his crusade against gerrymandering, through which some state legislatures have (allegedly) strategically organized districts in a racially biased manner (all to discourage low-income and minority voters from heading to the polls).
The practice of gerrymandering affects Democratic voters the most, which of course, means that it's an effective way for GOP-led legislatures to maintain control. Obama lent his support to the National Democratic Redistricting Committee and appointed former Attorney General Eric Holder to the chair the organization, which is already seeing big fundraising results – $10.8 million in six months with several megadonors involved:
That money is split between its various entities: a federal PAC, plus 501c3 and 501c4 entities that house much of its structural work. Most of the money comes from high dollar donors, though the NDRC says that there was a total of 10,000 people who gave overall, with a rush of small donors after the election when the group was officially formed.
Holder calls the amount "significant" for such a short amount of time. This is especially the case because — let's get real — the word "gerrymandering" generally puts Americans to sleep. So in between strutting through New York and working on that that book deal, Obama's hoping to wield some influence with the mid-term elections. If he and Holder can help Dems regain a few Congressional seats by pushing a fairer redrawing of legislative districts, then 2018 could bring a small but noticeable shift in power.
(Via Politico)