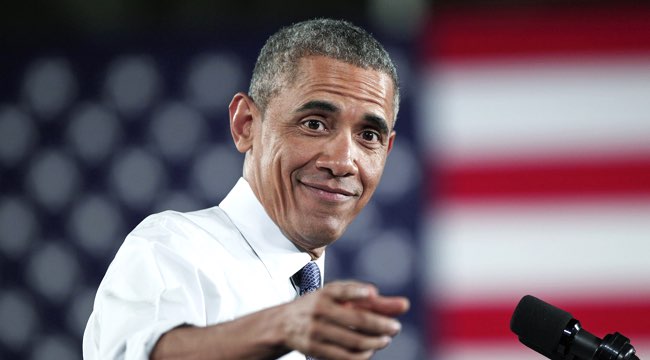 On Friday, Present Obama vetoed a bill that aimed for two main objectives: (1) to repeal significant chunks of the Affordable Care Act; and (2) to cut a sizable amount of funding to Planned Parenthood. The bill will now return to the Republican-led Congress, but (unless something unpredictable happens), supporters of the repeal won't be able to gather enough votes (at least 60) to undo the veto.
The bill, which was called the Restoring Americans' Healthcare Freedom Reconciliation Act of 2015, didn't completely seek to erase Obamacare, but it included these key measures:
Bar the federal government from running health care exchanges.
Remove tax penalties for people who choose not to purchase health insurance.
Remove the same penalties for businesses (those with 50+ employees) who don't make insurance plans available for employees.
Abolish taxes on medical devices.
Eliminate the "Cadillac tax" (which Obama had delayed for two years) on the most expensive employer-sponsored health plans.
Phase out subsidy funding for those who cannot afford to use the health care exchanges.
On the Planned Parenthood end of things, the bill would have ended federal funding for one year (by way of eliminating Medicaid reimbursements). Republicans have historically targeted Planned Parenthood funding to support anti-abortion stances, but federal funds can only be used for abortion in three instances: (1) rape; (2) incest; or (3) where a woman's life was endangered by carrying a pregnancy to term.
In Obama's veto message on the bill, he pointed towards Republicans' repeated efforts to "repeal or undermine the Affordable Care Act." He also elaborated upon his own reasons for the veto:
"This legislation would not only repeal parts of the Affordable Care Act, but would reverse the significant progress we have made in improving health care in America. Rather than re-fighting old political battles by once again voting to repeal basic protections that provide security for the middle class, members of Congress should be working together to grow the economy, strengthen middle-class families, and create new jobs."
Speaker of the House Paul Ryan fully anticipated this veto, but this morning, he greased the gears a bit with an announcement: "The bill we're sending the president today will save taxpayers a half trillion dollars." After the fact, Ryan promised to hold a vote to override Obama's veto, but he also has designs on the future:
"It's no surprise that someone named Obama vetoed a bill repealing Obamacare … but here's the thing. The idea that Obamacare is the law of the land for good is a myth. This law will collapse under its own weight, or it will be repealed. Because all those rules and procedures Senate Democrats have used to block us from doing this? That's all history.

"We have shown now that there is a clear path to repealing Obamacare without 60 votes in the Senate. So next year, if we're sending this bill to a Republican president, it will get signed into law."
Ryan vowed that it's "just a matter of time" before Obamacare ends. He's hoping it will happen after the next election.
Here's the full text of President Obama's veto message on this bill.
(Via GovTrack)