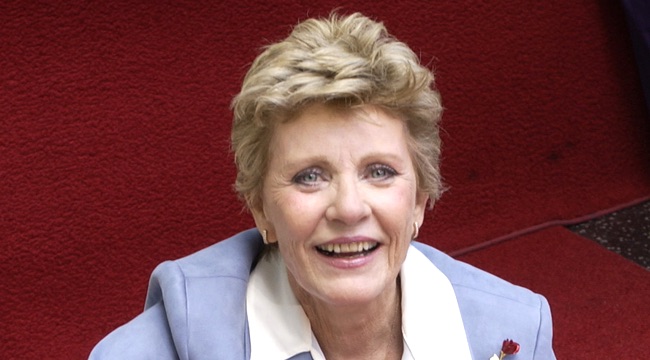 Patty Duke, star of such popular films and television shows as The Valley of the Dolls, The Patty Duke Show, and The Miracle Worker, died on Tuesday at age 69. As her manager reported, she passed away due to sepsis caused by a ruptured intestine. His statement continued:
 She was a wife, a mother, a grandmother, a friend, a mental health advocate and a cultural icon. She will be greatly missed.
Duke won an Oscar for reprising her stage role of Helen Keller in The Miracle Worker. At the time, she received the biggest prize in film for the 1962 movie and became the youngest person to win an Oscar. She went on to star in The Patty Duke Show as identical cousins, way before Lindsay Lohan was even a glint in her parent's eye, and the cult classic The Valley of the Dolls. She even spent a few years as the President of the Screen Actor's Guild.
Beyond her considerable film and television success, Duke became an ardent mental health advocate after her own diagnosis of bipolar disorder. After her death, her son and Lord of the Rings star Sean Astin announced the formation of the Patty Duke Mental Health Project, a new organization that aims to continue her work. He also posted a touching remembrance of his mother on Facebook shortly after the news broke.

Patty isn't the first beloved entertainer to die this year at 69. Alan Rickman and David Bowie have also died in previous months at the same too-young age. Duke's charisma will live on in her many winning performances forever committed to film.
(via The Huffington Post)