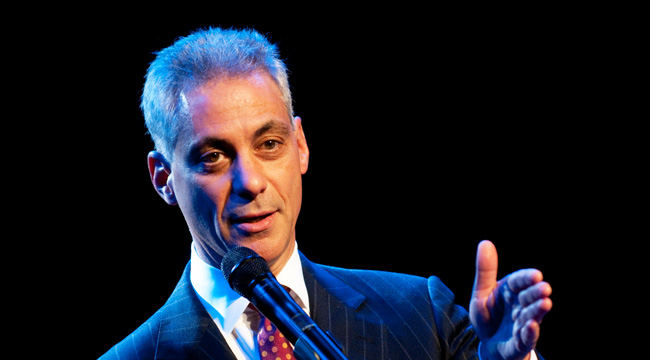 The city of Chicago has filed a lawsuit against the Department of Justice over new rules affecting the distribution of grants meant to support local law enforcement.
In July, Attorney General Jeff Sessions announced new conditions for justice assistance grants that would curb sanctuary cities. Cities would no longer receive grants if they did not perform certain actions like give the Department of Homeland Security advance notice before releasing prisoners who are suspected of being undocumented immigrants. In the city's filing, they argue that they would violate "constitutional, state-law" as well as face "fiscal, logistical, and other legal concerns" if they complied with the new federal statute because the only way to do so would force them into holding suspects in custody longer than the law requires.
Chicago Mayor Rahm Emanuel says that complying with the regulations would seriously hurt the relationships the police department has built with immigrant communities in the city, thereby making the city less safe as a result. He told CNN that the DOJ's new guidelines "undermines our actual safety agenda," and he continued:
"We want you to come to Chicago if you believe in the American dream. By forcing us, or the police department, to choose between the values of the city and the philosophy of the police department, in community policing, I think it's a false choice and it undermines our actual safety agenda."

"So we're going to be filing a case saying that the Justice Department is wrong on constitutional legal grounds that is we will always be a welcoming city … but it also is true that our police department is part of a neighborhood, part of a community, built on the premise of trust."
The Justice Department isn't too pleased with the suit. "In 2016, more Chicagoans were murdered than in New York City and Los Angeles combined," spokesman Ian Prior said in a statement. "So it's especially tragic that the mayor is less concerned with that staggering figure than he is spending time and taxpayer money protecting criminal aliens and putting Chicago's law enforcement at greater risk."
In 2016, Chicago received $2.3 million in justice assistance grants.
(Via CNN)