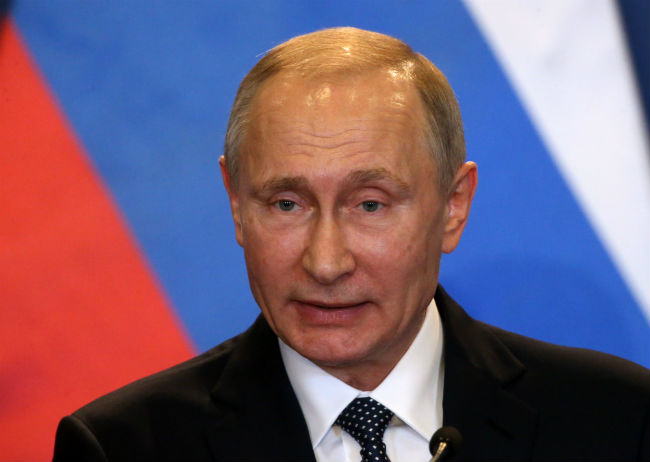 On Monday, the Kremlin said it would like an apology from Fox News after host Bill O'Reilly called Russian President Vladimir Putin "a killer." The quote in question came from O'Reilly's interview with Donald Trump, in which he tried to pry the president about why he respected Russia so much.
During the interview, O'Reilly did his best to try to get Trump to explain why he regularly lets Russia and Putin off the hook. The president didn't budge and countered by praising the Russian president. When O'Reilly brought up the fact Putin has a habit of making journalists go away, saying "Putin's a killer," Trump defended his international BFF and called out the country he leads, claiming "there are a lot of killers" there, too. "We've got a lot of killers. What do you think? Our country's so innocent?"
The Kremlin didn't take too kindly to O'Reilly's comments and asked for an apology: "We consider such words from the Fox TV company to be unacceptable and insulting, and honestly speaking, we would prefer to get an apology from such a respected TV company."
Fox News and O'Reilly have yet to comment on the Kremlin's request, but O'Reilly may not back down, as his interview with Trump seemingly revealed he is not afraid to push the president on tough topics. Trump, on the other hand, has yet to tweet about the Kremlin's request.
(Via Reuters)