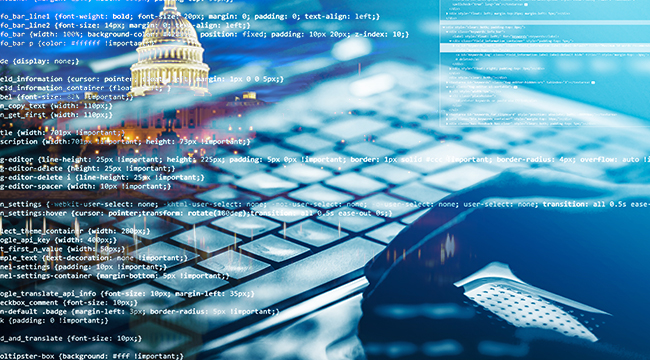 Russian interference in U.S. elections has been consuming American's attention. As former FBI director James Comey warned in his testimony, if the Russians think it worked, they'll be back again. And a cybersecurity firm is claiming that Comey's prediction is coming true, as a notorious Russian hacking group may be girding up to breach the U.S. Senate in search of blackmail material or information to leak to influence the Senate.
This is part of a larger campaign that's been unfolding called Pawn Storm in the cybersecurity community, which has struck France, Montenegro, Turkey, the Ukraine, and Germany as well as the U.S. According to the AP, the Russian hacking collective nicknamed "Fancy Bear" is reportedly getting ready to attack the Senate:
"They're still very active — in making preparations at least — to influence public opinion again," said Feike Hacquebord, a security researcher at Trend Micro Inc., which published the report. "They are looking for information they might leak later."The Senate Sergeant at Arms office, which is responsible for the upper house's security, declined to comment.
Keep in mind the Senate is already facing several scandals. In addition to the resignation of Al Franken, Senate employees have been using a revenge porn site called Anon-IB in a scandal that has engulfed the Armed Forces, and many Senators, particularly Republicans, face a hard road to re-election in the first place. That said, Congressional job approval, while never high, is at a fairly low point, so Russian hackers hoping to influence elections might find what they're trying to dump online doesn't move voters one way or the other.
(via AP)