Countless mourners attended Sandra Bland's funeral today at the Chicago-area church that she attended for most of her life. They spoke of a woman who returned to Texas to fight for racial inequality, all while disputing the notion that she had hanged herself in a Texas jail cell while suffering from depression.
The New York Times has quotes from various mourners, including Rev. Theresa Dear, who spoke about Bland's healthy and happy outlook on life:
"This is someone who had over 50 selfies, healthy self-esteem," Ms. Dear said in an interview. "Someone who had two job offers. Someone who just talked to her family and knew that help and rescue was on the way. This is someone who knew the Lord, and was extremely close with her church family and her sisters, her biological family.

"None of that adds up to taking one's life or suicide."
This stands in contrast to a video that Bland posted on social media, saying that she had suffered from depression and post-traumatic stress disorder, but that her faith had allowed her to overcome these conditions.
Bland's bizarre arrest and death in police custody has captured national attention, particularly in the wake of similar cases of black Americans dying at the hands of police. Last week, Texas authorities released dashcam video from Bland's arrest that showed at a traffic stop that escalated into a brutal arrest. On Thursday, state officials ruled her death a suicide, while one of the judge's president over Bland's case posted on Facebook about her jail intake form, which people had singled out as containing inconsistencies that warranted further investigation. The judge later deleted his post.
In addition to addressing Bland's mental state, the article has quotes Bland's mother as saying that her daughter had returned to Texas, where she had previously attended college, in order "to stop all injustice against blacks in the South." She also encouraged attendees to continue to tweet about what happened.
Scroll down for more images from the funeral.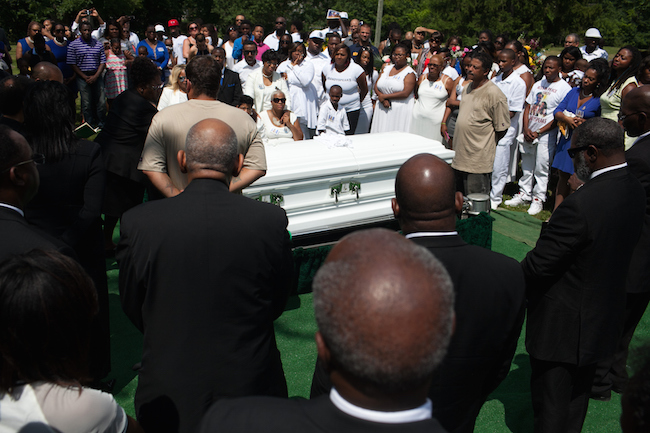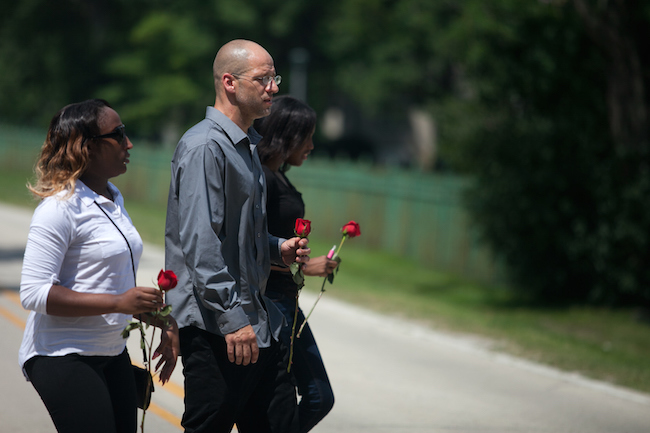 (Via The New York Times)