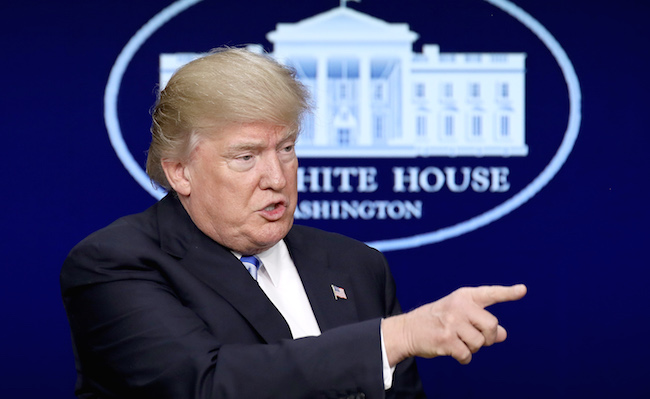 The Treasury Department's criminal investigation department has received a major request from Senate investigators looking into ties to Russia. They want financial info concerning President Donald Trump, his top officials and aides.
Speaking with CNN, Sen. Mark Warner explained why leaders of the Senate Intelligence Committee are seeking information on Trump and his team from the Treasury's financial crimes wing. (Warner serves as the panel's top Democrat.)
"We've made a request, to FinCEN in the Treasury Department, to make sure, not just for example vis-a-vis the President, but just overall our effort to try to follow the intel no matter where it leads… you get materials that show if there have been, what level of financial ties between, I mean some of the stuff, some of the Trump-related officials, Trump campaign-related officials and other officials and where those dollars flow — not necessarily from Russia."
The request is another step in the ongoing investigation into potential ties between Russia and Trump's campaign. Warner is declaring that he will withhold his support for Sigal Mandelker, the administration's nominee for the Treasury's undersecretary for terrorism and financial intelligence, if he doesn't get the documents the panel requests.
"Chairman Burr and I requested that information — until we get it, I'm not going to support the administration's nominee for undersecretary of Treasury finance, for terrorism and finance, because they owe us these documents first," said Warner.
Considering that this news is arriving on the same day as James Comey being fired as director for the FBI, this brand of maneuvering is just one of an ever-changing handful of headaches the Trump administration has been navigating in this era at the White House.
(Via CNN)