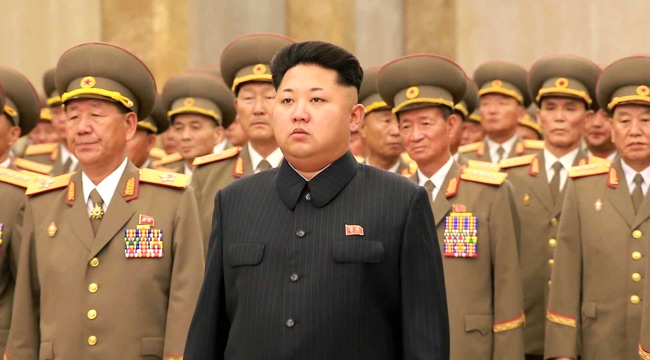 Details surrounding the sudden death of North Korean leader Kim Jong-Un's half-brother, Kim Jong-Nam, are starting to trickle out, and some reports indicate that he may have been assassinated. South Korean intelligence officials have accused Kim Jong-Un of ordering two female assassins to poison his half-brother, as reported by the Wall Street Journal. In addition, a female suspect was apprehended in Malaysia, where Kim Jong-Nam fell ill after authorities discovered her on closed circuit television.
Kim Jong-Nam had been living in exile in the Chinese territory of Macau with his wife under the reported protection from Chinese authorities. He had been an outspoken member of his family, calling them out in the press, which didn't go unnoticed. DW Akademie reported that Kim Jong Un had a standing assassination order on his brother with a failed attempt even occurring in 2012. Lee Cheol-Woo, who is in charge of South Korea's intelligence, said this death reflects the North Korean leader's authority style: "The longstanding order has been executed … It reflects Kim Jong-Un's propensity for paranoia, rather than his calculated act of removing a threat to his rule."
The Wall Street Journal reported that Nam had sent a letter to his brother that he had "nowhere to run and hide" and asked for mercy. As for the newly detained suspect, Malaysian authorities arrested Doan Thi Huong, who was seen on the CCTV footage and had Vietnamese travel documents on her.
Adding more mystery to the situation is how Malaysia has yet to identify the dead man as Kim Jong-Nam, for he was embarking under the name of Kim Chol. North Korea has asked for the country to return the body to Kim Jong-Un, but Malaysian authorities have stated that they are performing an autopsy for cause of death and won't buck procedures.
(Via The Wall Street Journal, The Daily Beast, DW Akademie & BBC News)