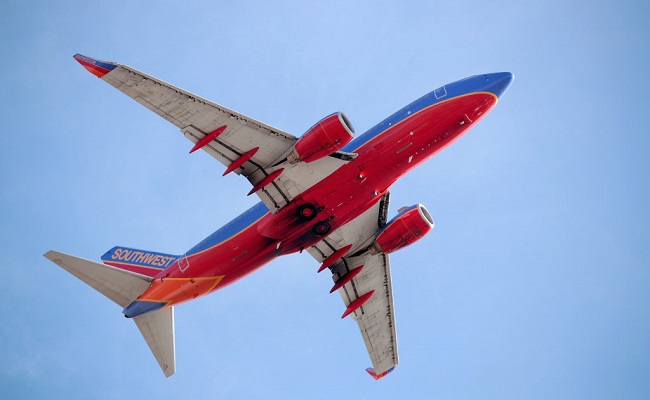 As horrifying as the experience was aboard Southwest Airlines flight 1380, which had to make an emergency landing in Philadelphia on Tuesday when one of its engines blew mid-flight, survivors have had nothing but good things to say about the pilot, Tammie Jo Shults. Audio obtained from the air traffic control tower revealed that, despite relaying passengers and flight attendants' accounts of "there [being] a hole and… and, uh, someone went out," Shults remained cool throughout the ordeal. As one passenger later put it, she possessed "nerves of steel."
According to the Kansas City Star, Shults, who graduated from college in the nearby town of Olathe, was one of the first women to successfully serve in the U.S. military as a fighter pilot. Friends and fellow alums of MidAmerica Nazarene University told the paper that she encountered "a lot of resistance" when she tried to enlist to become a flier. Former classmate Cindy Foster said that Shults "chose the Navy only after the Air Force denied her a chance to become a pilot":
"So she knew she had to work harder than everyone else," Foster said. "She did it for herself and all women fighting for a chance. … I'm extremely proud of her. She saved a lot of lives today."

Foster said that not only was Shults among the first female fighter pilots, she was the first woman to fly an F/A-18 Hornet for the Navy.
"She said she wasn't going to let anyone tell her she couldn't," added Foster. Meanwhile, MidAmerica Nazarene's alumni relations director, Kevin Garber recalled a recent speech Shults gave on campus, in which she "advocated for diversity in the workforce and encouraged women to crack through in male-dominated fields." Garber also noted that "she had tenacity to do something that excelled beyond the norm of what women were allowed or expected to do." In other words, it sounds an awful lot like Shults was the right person — and the right woman — for the perilous job of safely bringing Flight 1380 in despite long odds.
(Via Kansas City Star and Washington Post)