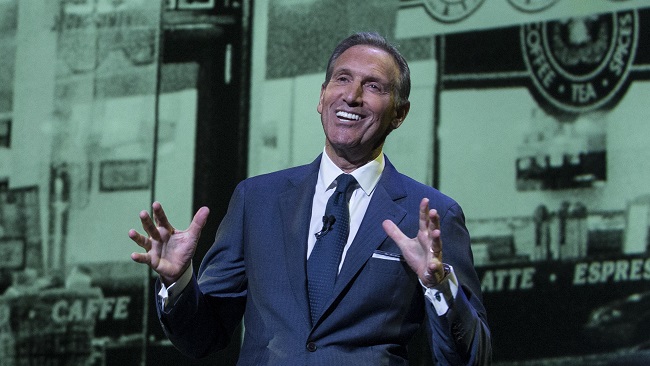 In the aftermath of Donald Trump's refugee ban, a number of companies are helping those who have been affected by the order. One of those said companies is Starbucks, which announced it will be hiring 10,000 refugees during the next five years.
Trump's executive order temporarily banning refugees elicited a number of responses, with many voicing their unhappiness about it. It didn't take long for protests to sprout up at major airports, award show speeches to be shaped by it, and companies like Nike and Lyft to offer their help to refugees while voicing displeasure with Trump's executive order. Now Starbucks wants to help those that were directly affected with a new hiring campaign.
Starbucks Chairman and CEO Howard Schultz announced over the next five years, the company will hire 10,000 refugees from 75 different countries. In an official statement, Schultz said the goal of the new hiring spree is to open communication and help protect human rights:
We are living in an unprecedented time, one in which we are witness to the conscience of our country, and the promise of the American Dream, being called into question. These uncertain times call for different measures and communication tools than we have used in the past… I am hearing the alarm you all are sounding that the civility and human rights we have all taken for granted for so long are under attack, and want to use a faster, more immediate form of communication to engage with you on matters that concern us all as partners.
Schultz went on to say Starbucks will begin by hiring those who served as interpreters for U.S. troops. An interesting tidbit in the statement revealed the company would also offer its eligible employees health insurance if Obamacare does, in fact, get repealed.