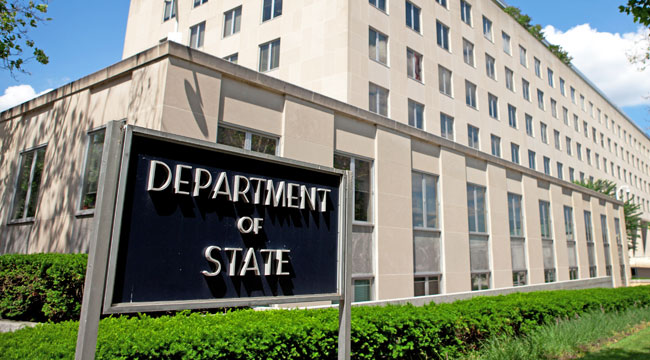 President Trump spent Wednesday morning retweeting anti-Muslim videos (some of which were originally published by an al-Qaeda affiliate in Syria) from the white nationalist hate group Britain First, drawing rebukes from all over the political spectrum, including from British Prime Minister Theresa May (who Trump promptly told to mind her own business). According to reports, multiple officials at the State Department warned that the president's tweets could lead to protests at U.S. embassies around the world:
Officials feared that the tweets, which appeared to depict Muslims engaged in different acts of violence, would spark a reprise of the violent protests at US embassies in the Middle East which are already on high security alert. Protests erupted in September 2012 following the publication of an anti-Muslim video on the internet.
While no incidents have been reported yet, embassies were on high alert throughout the day.
"It didn't manifest in anything actionable, but it was a big concern," one State Department official told CNN. "We saw in Cairo and other places that simply posting something on the internet, even if nothing was intended by it, could have real consequences."
When pressed about the inflammatory retweets, the White House refused to say whether or not the videos had been vetted for authenticity before President Trump published them.
(Via CNN)