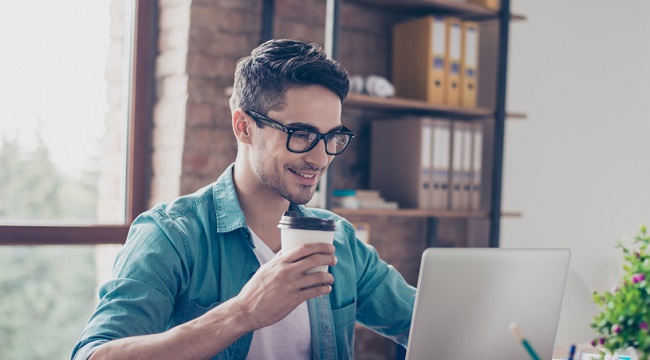 Despite the fact that a legal case last summer was potentially going to wipe out around $12 billion in outstanding student loan debt, Americans are still facing a deficit worth roughly $1.48 trillion. In other words, college students past and present in the United States are beholden to banks, the U.S. government, and collection agencies. It's not a pretty picture, and to make matters worse, Education Secretary Betsy DeVos has seemingly done more harm than good when it comes to protecting the rights of the indebted. Enter the popular Student Loan Report website, whose articles and statistics have fueled the conversation for years.
According to a new report by The Chronicle of Higher Education, "self-described journalist" Drew Cloud, the website's founder and apparent chief blogger, doesn't actually exist. The company behind Student Loan Report, LendEDU, fessed up to the fact that Cloud was actually a collection of writers and researchers working in tandem — but not before corresponding as Cloud with journalists at several outlets, The Chronicle included:
After The Chronicle spent more than a week trying to verify Cloud's existence, the company that owns The Student Loan Report confirmed that Cloud was fake. "Drew Cloud is a pseudonym that a diverse group of authors at Student Loan Report, LLC use to share experiences and information related to the challenges college students face with funding their education," wrote Nate Matherson, CEO of LendEDU.

Before that admission, however, Cloud had corresponded at length with many journalists, pitching them stories and offering email interviews, many of which were published. When The Chronicle attempted to contact him through the address last week, Cloud said he was traveling and had limited access to his account. He didn't respond to additional inquiries.
On Monday, Cloud's presence on the website "suddenly evaporated." Meanwhile, in a post on the Student Loan Report's front page, LendEDU CEO Matherson apologized for the deception. "We never disclosed that 'Drew Cloud' was a pen name that represented a group of us writing these posts," he wrote. "I really regret that… We should've chosen to be clear about who was authoring the posts."