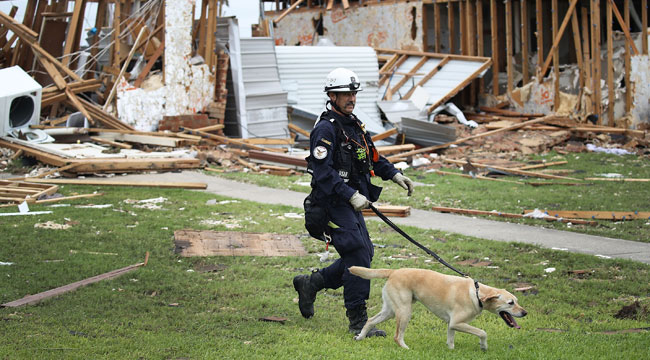 More than one month after Hurricane Harvey ravaged Texas, much of the world has unavoidably moved onto focusing on other hurricanes and natural (and possibly man-made) disasters. Even Mexico ended up pulling their own Harvey relief funds after a devastating earthquake near Mexico City, but Texas inmates did not forget. In fact, they went to great lengths to cobble their money together over the course of several weeks to stunning effect.
The New York Times reports that 6,663 inmates pulled a total of $53,863 from their commissary funds (that they normally use to purchase basic supplies and other personal items). They apparently insisted upon doing so while recalling a similar 2005 initiative following Hurricanes Katrina and Rita (which raised $44,000). Texas Department of Criminal Justice spokesman Jason Clark said the inmates asked "straight away" if they could pool money after watching news coverage of Harvey:
"There wasn't a person within the prison system who didn't know a hurricane was going on. Texans are generous people. These men and women, they have family and friends, too, that were affected. They saw the television reports and saw what was happening."
In addition, Harvey didn't leave prison facilities unscathed. An estimated 6,000 inmates were relocated from units in five different prisons, and Clark reveals that many correctional officers' homes were casualties of the flooding. Further, the amount of money raised by the offenders is particularly notable given that commissary items are notoriously expensive. So, one can imagine how difficult it is for anyone to give that money up, but the inmates did just that.
(Via New York Times)