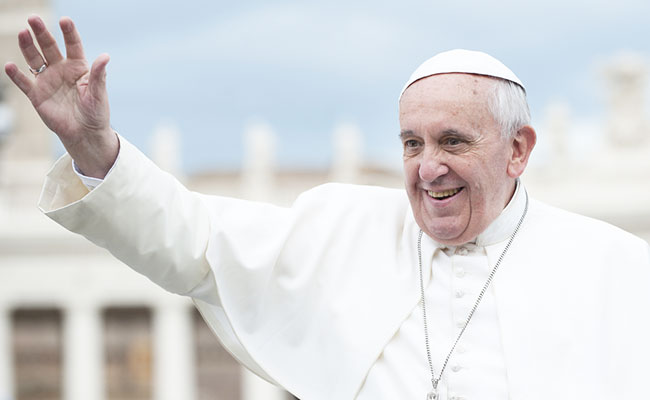 In the wake of the Pulse nightclub shooting in Orlando, Florida there has been a lot of talk about the position of the LGBTQ+ community in the world. While many have banded together in solidarity for the targeted community of the attack, there have still been lingering questions about where the LGBTQ+ community stands when it comes to the views of most major religions.
Pope Francis, on a flight home from Armenia, was pressed for a question by a member of the press, NPR reports. That question was if he agreed with German Cardinal Reinhard Marx who believes that in the aftermath of the Orlando shooting that the gay community deserves an apology from the Church after years of hard line stances against homosexuality. The answer was one that wouldn't surprise most who have followed this more liberal Pope during his time serving, and was one of inclusion and forgiveness.
"I believe that the Church not only should apologize to the person who is gay whom it has offended," the Pope told reporters, "but has to apologize to the poor, to exploited women, to children exploited for labor; it has to ask forgiveness for having blessed many weapons."
The Church's stance on homosexuality has been exclusionary, to say the least, operating under the pretense that the Bible claimed that homosexuality was wrong, therefore all of those that are homosexual are sinners. When pressed further on the issue, his response was pained at the idea of so many being harmed not just by weapons, but by the Church's exclusion and derision.
"The Church must say it is sorry for not having behaved as it should many times, many times — when I say 'the Church,' I mean we Christians because the Church is holy; we are the sinners," the Pope said. "We Christians must say we are sorry."
The Pope concluded by saying that Christians had much to apologize for, covering a broad area.
(Via NPR)