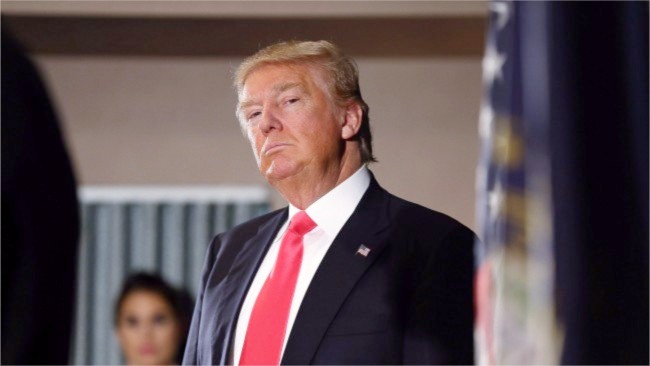 On Tuesday, six colleagues and friends of former People writer Natasha Stoynoff have come forward to corroborate her story of being assaulted by Donald Trump. Stoynoff had written a profile on Trump and his then-pregnant wife Melania in 2005, and she said Trump forced himself on her when Melania left the room for a moment at Trump's Mar-a-Lago estate.
In response, Trump has gone on the offensive and denied the allegations. He even callously said he wouldn't have forced himself on Stoynoff because of the way she looked. But now some of Stoynoff's friends and colleagues are supporting her claim.
One detail about Stoynoff's story is that she ran into Melania Trump not long after the attack. Melania denied she ever saw Stoynoff after the interview, but Stoynoff's friend Liza Herz told People that was not the case, saying the two "chatted in a friendly way" with Melania even asking why Stoynoff has not been around lately.
Stoynoff's friend Marina Grasic said Stoynoff has wrestled with coming forward about the attack but was actually worried about it affecting Melania during her pregnancy. Grasic went on to tell People. Stoynoff was worried Trump could have hurt her career if she came forward:
"Beyond just the attack, she was horrified by the vulgar circumstances under which she was attacked and propositioned to have an affair. She was there in a professional capacity, writing an article about their happy marriage, and after the incident, Trump acted like nothing happened. She was particularly concerned that if he was capable of such behavior, what else was he capable of? Certainly, character assassination by a powerful man was of great concern to her, which seems warranted in light of what Trump is saying about her this week."
Among the others who have come out in support of Stoynoff was her journalism professor Paul McLaughlin, who spoke to her shortly after the incident while she was distraught. Like Grasic, McLaughlin said he believed Trump could be capable of dragging Stoynoff's name through the mud and they ultimately — at the time of the incident — thought keeping quiet was the smartest route:
As we are seeing today, Trump has had no issues with hurling more insults at these accusers. Stoynoff thinks that Trump may have actually forgotten the incident, as it was 10 years ago and he could have performed these acts on more people.
(Via People)