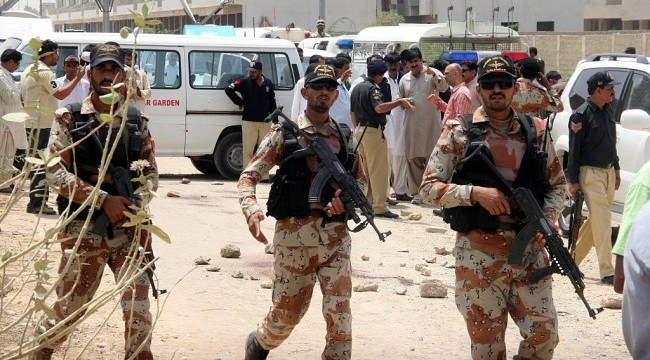 Earlier this week, in his first tweet of the new year, President Trump declared that the U.S. had given billions of dollars in aid to Pakistan during the War on Terror and had gotten "nothing but lies & deceit" in return. "They give safe haven to the terrorists we hunt in Afghanistan, with little help," President Trump continued. "No more!"
In a rare example of President Trump following through on his tweets, the U.S. has frozen nearly all security aid to Pakistan, potentially alienating a nuclear power.
Per the New York Times, the State Department did not release a dollar amount of the aid that would be suspended, but it was described by spokesperson Heather Nauert as a "very significant figure." It includes money the Pentagon sends to help fund Pakistan's counterterrorism efforts. However, Nauert added, "There may be some exceptions that are made on a case-by-case basis if determined to be critical to national security interests."
In August, the U.S. delayed $255 million in aid in an effort to spur Pakistan into doing more to crack down on terror operations within its borders, and since then, the relationship between the two countries has further deteriorated. Perhaps most recently, the U.S. demanded that Pakistan turn over a militant connected to the Taliban-linked Haqqani network, but Pakistan refused to do so.
Additionally on Thursday, the State Department placed Pakistan on a watch list for supposed severe violations of religious freedoms.
(Via New York Times)