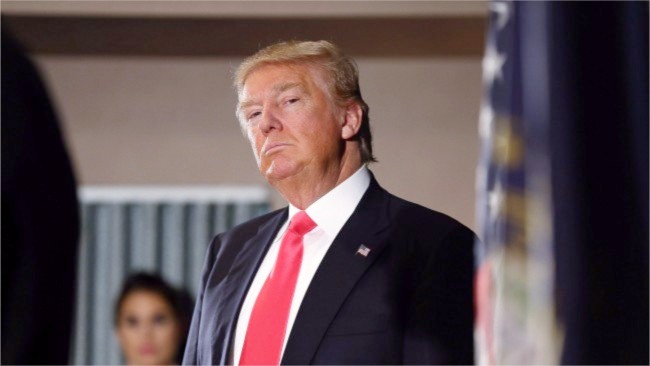 On Tuesday, the Donald Trump campaign sued the registrar of voters in Clark County, Nevada for keeping their polls open too long. Trump's main gripe is that the polls were open later than usual, which they believe is evidence of fraud. By midday, a judge shut down the lawsuit.
States dictate when they can officially close polls, and Nevada state law says if voters are in line when the polls close at 8 p.m., they are still allowed to cast their votes. But that isn't sitting well with Trump, who has griped this is a rigged election. Also complicating matters is how this year's election is seeing an unprecedented turnout for early voting with The Washington Post reporting more than 41 million people have voted already. But those enthusiastic voters are also causing some traffic jams, which Trump doesn't seem to understand.
The campaign's lawsuit asked for the county register to keep these votes separate from other votes, pending legal challenges to the state's results. Trump's Nevada state director, Charles Muñoz, claimed these supposed late votes are illegal:
"Voters who showed up after the scheduled closing times at selected locations were allowed to vote, while those who were not able to make it to other early voting sites by the posted closing times were denied the right to cast their ballots. Even more concerning is that Clark County employees seem to be facilitating illegal activity, at the direction of Joe Gloria, whose primary function is to ensure the integrity of elections in Clark County."
Nevada is being seen as a make or break state for the election, as both candidates are neck and neck. Reuters is reporting Las Vegas, in particular, is a "base of support for Clinton," and Trump may be doing all he can to salvage a victory in the state. But the efforts may not work, as the judge presiding over the case is a bit incredulous, according to Politico's Jon Ralson, who was listening to the courtroom live stream.
The Trump counsel also asked for the names of the Nevada poll workers to be made public, which was something the judge quickly shot down using the logic they will be harassed by "internet trolls."
Clark County has seen a record number of early voters, with CBS News reporting they have exceeded 57,000 last Friday. And it appears the Trump campaign's motion was just some good old-fashioned grandstanding.
(Via Reuters, CNN, CBS News & The Washington Post)