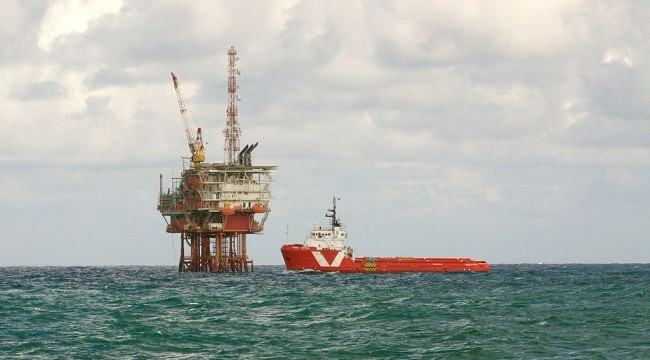 The first year of the Trump administration was a big year for rolling back EPA protections and scaling back lands designated as federally protected in efforts to promote domestic energy production while ignoring cheaper energy sources. In yet another reversal of an Obama administration rule, the Trump administration is considering lifting a ban on offshore drilling that protected over 100 million acres of offshore water "including Pacific waters near California, Atlantic waters near Maine and the eastern Gulf of Mexico."
The move is the most recent proposal to curb offshore drilling regulations after the administration floated the idea of repealing safety regulations that were put in place after the disastrous Deepwater Horizon oil rig disaster, and Congress voted to open the Arctic National Wildlife Refuge to drilling. The New York Times reports the administration's hopes and the industry reaction:
"We're embarking on a new path for energy dominance in America, particularly on offshore," Ryan Zinke, the interior secretary, said Thursday as he unveiled the plan. "This is a clear difference between energy weakness and energy dominance. We are going to become the strongest energy superpower."

Oil industry leaders cheered the reversal, calling it long overdue.

"I think the default should be that all of our offshore areas should be available," said Thomas J. Pyle, president of the American Energy Alliance. "These are our lands … They're taxpayer-owned and they should be made available."
As with other plans made by this administration, this one is expected to be challenged by a number of states — including ones with Republican governors, like Florida and South Carolina — in efforts to protect their coastlines. A number of small business associations covering industries like dining, hospitality, and commercial fishing are also, unsurprisingly, against the proposal.
(via New York Times)