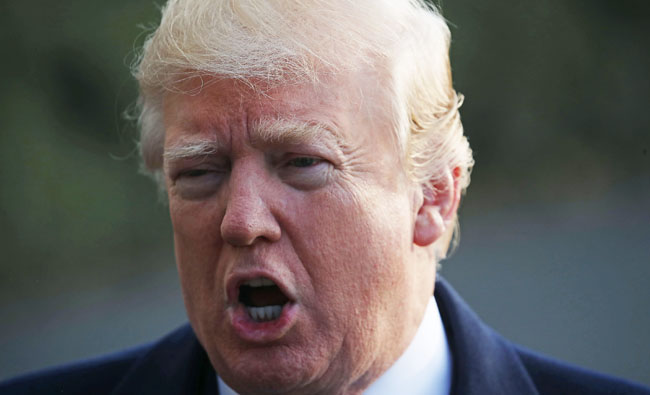 Donald Trump remained uncharacteristically quiet on Friday following the news that Michael Flynn had pleaded guilty to lying to the FBI about his communications with Russia, and was expected to cooperate fully. Initial reports by ABC News stated that Flynn had been encouraged to reach out to then-Russian ambassador Sergey Kislyak by Trump as a presidential candidate, but was later corrected to clarify that it was when he was a president-elect and to repair the U.S. relationship with Russia, among other things.
What this means for the overall scope of Mueller's investigation remains uncertain, however in the meantime, Trump finally sounded off on Twitter, and it doesn't seem as if he's helping his case. "I had to fire General Flynn because he lied to the Vice President and the FBI," the president tweeted late Saturday morning. "He has pled [sic] guilty to those lies. It is a shame because his actions during the transition were lawful. There was nothing to hide!"
So … Is Trump actually admitting knowledge that his former National Security Advisor lied to the FBI? In any capacity, that does not sound good. Previously, he called the investigation into Flynn a "witch hunt," and on Saturday morning, Trump told reporters that there was "no collusion" as he departed the White House.
As to this latest development, many are pointing out that this essentially amounts to obstruction of justice:
Update: The New York Times has now obtained emails that insinuate that Flynn did not, in fact act independently, and that he was in "close touch with other senior members of the Trump transition team both before and after he spoke with the Russian ambassador, Sergey I. Kislyak."