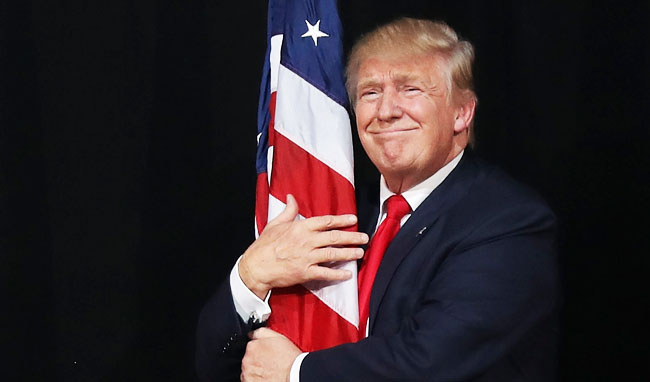 Every action has a reaction and the occasion of social media turning into an endless commentary on allegations that President-elect Donald Trump hired sex workers to pee upon him (in addition to other allegations about Trump's ties to Russia) naturally brought about a tweeted response from the soon-to-be Commander in Chief.
All caps! Trump isn't messing around with this one. He also let fly the oft-used label of "Fake News" and mixed it with an oldie but goodie: "Witch hunt." And really, what else is he going to say?
Over the course of the campaign, Trump established a standard where he sort of plowed past his assorted micro-scandals, diminishing his accusers and waiting for people's interests to fade. But will they when the charges are super-salacious? Even in the absence of actual proof?
We'll all have to watch and wait to see if actual proof manifests itself and what will follow the first of what I think we can all safely assume will be many ticked off responses to this story. Be they on Twitter or on Wednesday during Trump's first presidential press conference. Assuming he doesn't pull the plug on that as some kind of punishment.
Speaking of punishment, consider for a moment that a Trump sex tape might exist. What have we all done to deserve that?