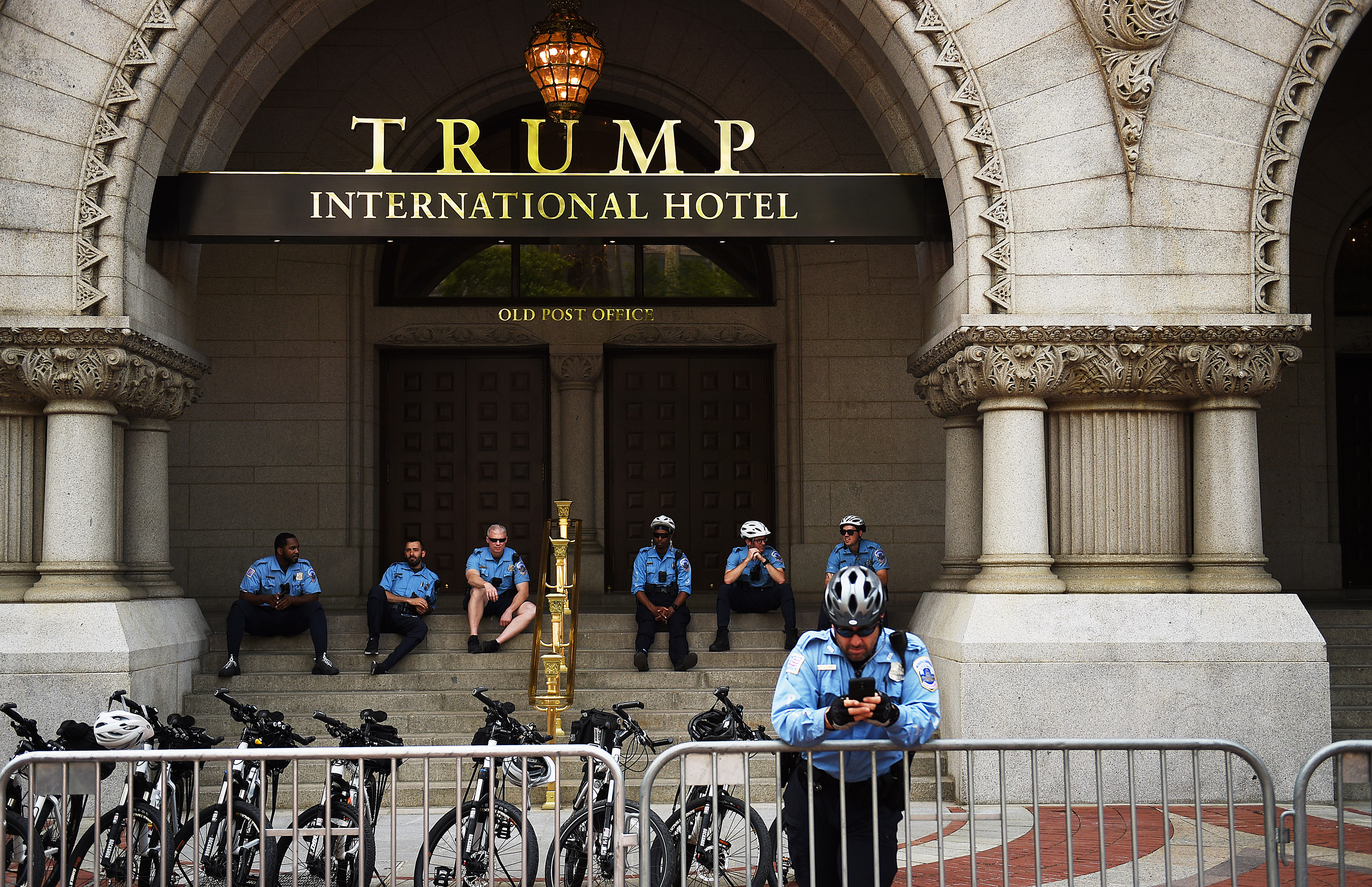 Lost amid President Trump's constant gaffes and potential acts of treason is the machinations of the Trump Organization, the real esatate — and more — empire ostensibly being run by Trump's sons Eric and Donald Jr. Setting aside a huge conflict of interest, Trump promised that the Trump Organization would track all of the payments it receives from foreign governments and donate the profits to the Treasury. Surprise: they are not doing that. Could this lead to violations of the Constitution's emolument's clause? Maybe!
The Trump Org revealed this information in a pamphlet sent to Rep. Elijah Cummings of the House Oversight Committee who was wondering what was up those potential violations of the Constitution. In response, the Trump Organization said it wasn't really their problem when it came to determining if money was coming from a foreign government. Also, it's "impractical" and might "diminish the guest experience of our brand." Per NBC News:
The Trump Organization does not "attempt to identify individual travelers who have not specifically identified themselves as being a representative of a foreign government entity," according to a new company pamphlet. The policy suggests that it is up to foreign governments, not Trump hotels, to determine whether they self-report their business.
In response, Elijah Cummings has sent another letter to the Trump Organization that says, in part, "Under the policy outlined in this pamphlet, foreign governments could provide prohibited emoluments to President Trump, for example through organizations such as RT, the propaganda arm of the Russian government." Cummings has requested that the Trump Organization brief Congress on the matter early next month.
Not disclosing where money is coming from in an effort to maintain the Trump brand is especially curious as the brand's not doing so hot these days.
Read the full eight-page pamphlet here.
(via Huffington Post & NBC News)