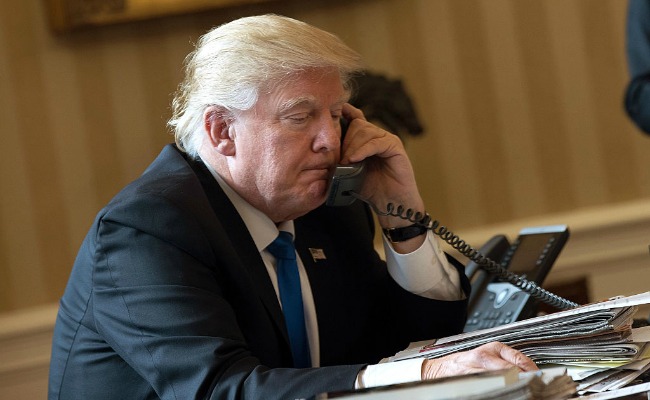 With each new day, a new sordid story to add to the ongoing investigation into President Donald Trump's alleged collusion with Russian officials. In a new report by The Washington Post, Trump reportedly reached out to other intelligence organizations to push back against the FBI sanctioned investigation run by former department head James Comey.
Back in March, Comey issued a public confirmation of the probe looking into "the nature of any links between individuals associated with the Trump campaign and the Russian government and whether there was any coordination between the campaign and Russia's efforts." In the days following that announcement, Trump reportedly contacted Daniel Coats, the director of national intelligence, and Michael S. Rogers, the director of the National Security Agency, with the hope that they would be willing to go on public record and deny that any evidence existed and that the FBI's investigation was nothing but a witch hunt.
Both men refused the "inappropriate" request, with a Coats spokesperson citing the ongoing investigation as the major deterrent:
"The problem wasn't so much asking them to issue statements, it was asking them to issue false statements about an ongoing investigation."
According to senior intelligence officials, this move by Trump was allegedly an attempt to discredit and cast doubt on the reputation of the agency conducting the investigation. Officials have also said that "either Trump lacks an understanding of the FBI's role as an independent law enforcement agency or does not care about maintaining such boundaries." By attempting to pit different intelligence agencies against one another, Trump is employing yet another distraction tactic, which makes one think that they are probably onto something with this investigation.
(Via The Washington Post)