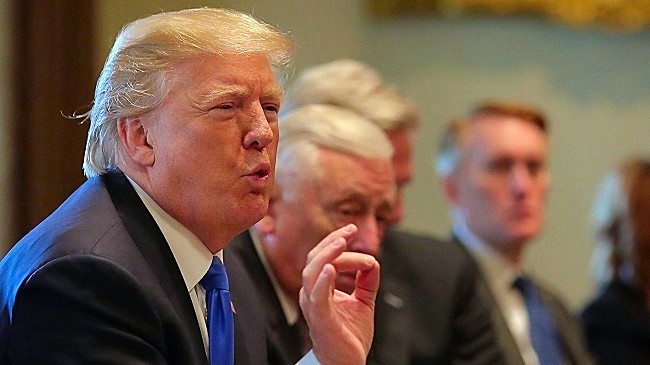 Among the many things that have occurred along the Trump-Russia timeline, former British spy Christopher Steele's dossier is one of the most popular (obviously because of the "pee-pee tape"). Aside from the dossier's supposed contents, however, Republicans are far more concerned with how Steele managed to collect his information — and why he was collecting it for Fusion GPS in the first place. Many of these questions have already been answered, but according to testimony by the firm's founder, Glenn R. Simpson, Steele reportedly said the FBI had "a human source from inside the Trump organization."
The Washington Post reports on documents — released on Tuesday by Sen. Dianne Feinstein, the ranking Democrat on the Senate Judiciary Committee — which reveal over 10 hours of testimony Simpson gave back in August. Chief among the tidbits gleaned from the testimony transcript is the revelation that the FBI, per Steele's account, had a source close to Trump's people:
"My understanding was that they believed Chris at this point — that they believed Chris might be credible because they had other intelligence that indicated the same thing and one of those pieces of intelligence was a human source from inside the Trump organization," Simpson said. Using the parlance of spies and law enforcement officials, Simpson said the FBI had a "human source from inside the Trump organization." Simpson added that his understanding was the source was someone who had volunteered information to the FBI or, in his words, "someone like us who decided to pick up the phone and report something."
Despite revealing the existence of a source, neither Simpson nor Steele named — nor said they knew the name of — the FBI's apparent source.
(Via Washington Post)