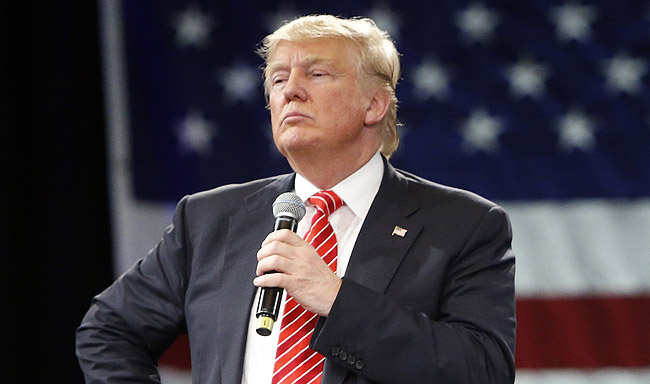 In January 2017, the author of the notorious Trump-Russia dossier that lodges claims of a scheme boosting Trump's candidacy and hurting Hillary Clinton's campaign, as well as a host of salacious stories regarding Trump's behavior, was revealed as former British spy Christopher Steele. While parts of the dossier remain unconfirmed, it's become a lynchpin to the Republican argument about chicanery in Special Counsel Robert Mueller's investigation into whether the Trump campaign colluded with Russia to win the election.
Now, in what appears to be another example of Trump's enemies being targeted for criminal investigations, the New York Times reports that more than a year after Republicans pledged to investigate whether Russia interfered in the election, two Senators on the Judiciary Committee — which is overseeing Justice Department inquiries — have recommended charges against Steele for lying to federal authorities.
Iowa's Chuck Grassley and South Carolina's Lindsey Graham, the chairman and senior committee member, respectively, wrote to the Justice Department that they believed that Steele "lied to federal authorities about his contacts with reporters regarding information in the dossier."
According to the Times, Sen. Grassley's recommendation for criminal charges was likely based on Justice Department reports about Steele's meetings with the FBI, which, up to this point, the Justice Department had not decided merited criminal charges. Further, since much of Grassley's referral was classified, a lawyer for Fusion GPS (the firm that hired Steele to create the dossier) believes that the referral could be seen as an attempt to discredit a government source during an ongoing investigation.
Democrats on the Judiciary Committee were not pleased with Grassley's recomendation. "It's clearly another effort to deflect attention from what should be the committee's top priority, determining whether there was collusion between the Trump campaign and Russia to influence the election and whether there was subsequent obstruction of justice," Sen. Diane Feinstein, the top Democrat on the committee, responded.
(Via New York Times)