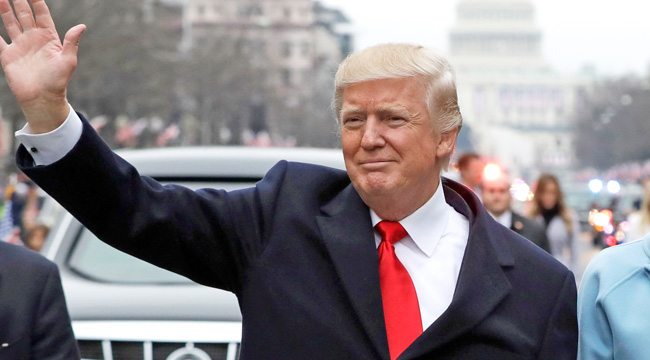 Late last week, the Supreme Court allowed much of Trump's revised travel ban to take effect until the justices hear the case in October. The ban zeroes in on six Muslim majority countries (it removes Iraq from the previous ban), and SCOTUS will consider whether the ban as a whole is unconstitutional because it discriminates on the basis of religion. In the meantime, Trump is thrilled about the "9-O decision," and while it's unclear whether he realizes that this isn't a final deal, he has reason to celebrate because major chunks of his ban will soon become a reality.
Part of the guidelines that are now set to go into effect on Thursday (at 8pm EST) include new visa rules that leave grandmothers, grandkids, fiancées, aunts, and uncles out in the cold. Those labels are among those that will not qualify as "close family" in the requirement of a "bona fide relationship with a person or entity in the United States" for foreign nationals who wish to enter the country. The "bona fide relationship" language previously remained fuzzy and caused uncertainty, but the New York Times has the explicit definition:
According to a diplomatic cable obtained by The New York Times, "close family" is "defined as a parent (including parent-in-law), spouse, child, adult son or daughter, son-in-law, daughter-in-law, sibling, whether whole or half. This includes step relationships."

But it went on to state that "close family" does not include "grandparents, grandchildren, aunts, uncles, nieces, nephews, cousins, brothers-in-laws and sisters-in-law, fiances and any other 'extended' family members."
It must be noted that the NY Times includes "Grandma, No" in its headline, which will set up plenty of late-night talk jokes about Trump disrespecting grandmas. And given that the Senate GOP's healthcare bill prompted protests by people in wheelchairs (some of whom were dragged down the hallway and probably included grandmothers), the Republican platform's policies that affect matriarchs do not present a good look as a whole. The ban's exclusion of fiancées makes some (relative) sense because anyone can claim to be engaged, but in what world are grandmas not "close family"?
(Via New York Times)